84-year-old man caught 'servicing' his son's wife with all the strength left in him
An elderly man who is supposed to be a role model and whip the younger generation into line when they engage in deviant acts appears to be the one neck-deep in the deviance rather.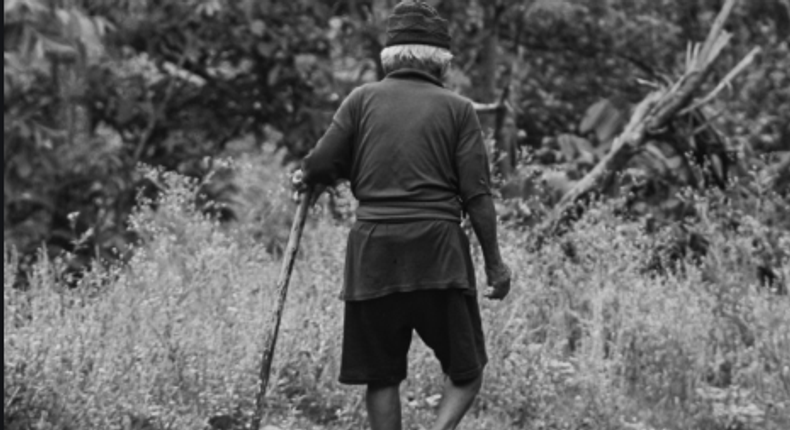 Villagers of Wabukhonyi in Kimilili sub-county were reportedly taken aback to find William Makanu, 84 seriously having sex with his daughter-in-law.
Bukusu elders told the press that they would be obliged to perform the ritual in order to cleanse the ageing man and his daughter-in-law.
"According to our culture that is wrong and as elders we will have to look for a sheep to make an offering so as to cleanse him and the daughter-in-law," Jared Barasa said.
After being caught in the sacrilegious act, the said daughter-in-law left the house to avoid shame and attack but the dirty old man remained inside the room and refused to open the door, forcing the angry villagers to break in.
"We asked him to get out of the house but he refused until we finally decided to break in. As his sons we are ashamed and concerned at the same time because we have wives and we now feel like he has been doing this for a while," said Wanjala, one of his sons.
Interestingly, Wanjala disclosed that they wanted to cane their father 20 strokes and settle the matter amicably but the cane-fearing old man refused to submit himself.
Police officers who got wind of the happenings arrived on time and saved Makhanu from angry villages who were bent on lynching him.
JOIN OUR PULSE COMMUNITY!
Recommended articles
NERC, BPE brief Minister of Power about shake-up in 4 DisCos
Osun Assembly confirms Oyetola's former cabinet members as commissioners, SAs
Buhari leaves Nigeria for Senegal hours after Kuje prison attack
Police present N24m cheques to families of 8 deceased officers
4 inmates die, 16 injured as 879 escape in Kuje custodial centres
Defence Minister says all Boko Haram suspects in Kuje Prison have escaped
Court permits Okorocha to travel abroad for medical attention
Over 600 inmates escape from Kuje prison
Buhari swears in 7 new Ministers, announces minor cabinet changes