'Davido took me as a brother from day one' says singer
Mayorkun speaks on how Davido has been instrumental to his growing career.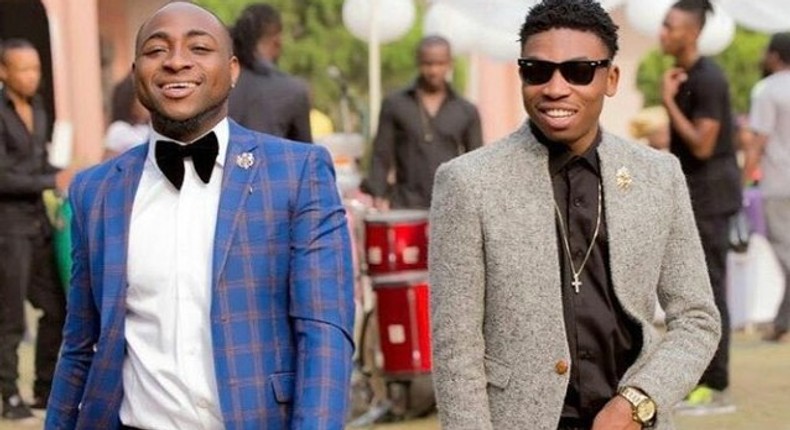 He tells Punch News in a report published on October 7about their first meeting. It is an encounter that will forever live in his memory. Mayorkun admits that the singer's goodwill helped him to be relevant in his hustle.
"I will continue to remember the day I met Davido for good. He has really been a blessing to me and I will always appreciate him.
"He is a very good person because he didn't know me from Adam before offering me a deal with his label. Even when I tell people how our paths crossed, they don't believe.
"He took me as a brother from day one and he has been very instrumental to the growth of my career."
Davido makes politics pop
Being close to an election year, the conversation mostly is around political drama - not forgetting suicide. But Davido has managed to divert the attention briefly to music with his performances at many PDP functions.
Yesterday, he was present to entertain guests at the party's primaries in Rivers State. The build-up to this was his appearances at Senator Ademola Adeleke's campaign events.
JOIN OUR PULSE COMMUNITY!
Recommended articles
DC: Dwayne Johnson, Kevin Hart, Keanu Reeves and more are voice stars in DC's 'League of Super-Pets'
Watch Vampire Diaries star 'Nina Dobrev' in new historical romance drama 'Redeeming Love'
Seun Kuti shuns Gov Sanwo-Olu's 'walk of peace' plans
YouTube extends commitment to support African creators as Africa Creator Week kicks off
Gucci family threatens law suit over portrayal in 'House of Gucci'
'I prayed fervently but failed Elective Maths' - Sister Derby on why she shunned church
'I humbly decline' - Mr Macaroni says as he reacts to Gov Sanwo-Olu's proposed 'walk of peace'
Fave: From SoundCloud to national sensation
'Show me a chapter in the Bible that says you can't dance?' – Wendy Shay fires critics