"Slow Country" is a perfect balance of action, apt acting, story
With well-developed characters and excellent action sequences, Eric Aighmein created an action masterpiece with "Slow Country."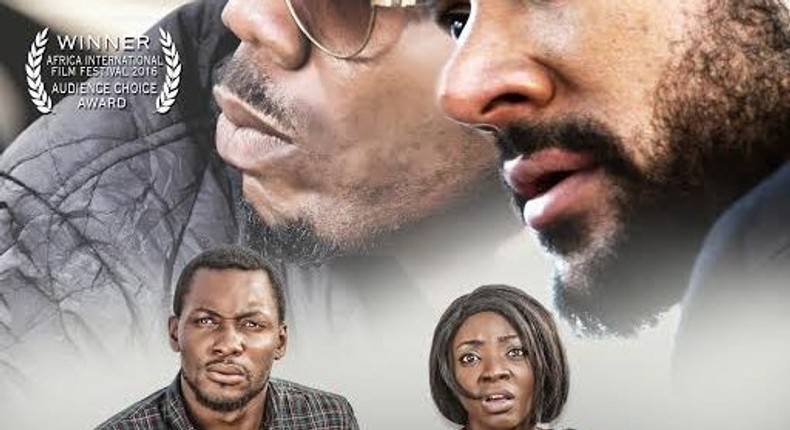 With "Slow Country," filmmaker
The movie which is a hybrid of the romance genre and action genre, follows the story of a homeless teenage mother, Kome, who finds herself trapped in prostitution and drug trafficking for seven years in order to secure a good life for her son.
When she decides to quit, her ruthless boss Tuvi, who has invested 'love, help and trust' in her, isn't ready to let his most trusted source of income go.
Along the line, her childhood love Osas reappears, stubbornly insisting on winning back Kome and their son, Peter.
According to Aghimien, the title is metaphorical. "It is not about Nigeria, it is just the right name I can come up with to describe the emotions this woman [Kome] was going through," he said during an interview.
On the basis of stunts and special effects, "Slow Country" is a visual delight. It is rich with apt acting and stunning cinematography. The fight scenes stay away from the many clichés that plague most Nollywood action movies.
However, for an action thriller that should be fast-paced, the second act of "Slow Country" requires a lot of patience from the audience.
Thankfully, while we wait for those exhilarating violent scenes, Kome and Osas' relationship and chemistry, perfected by the use of an enthralling soundtrack, is engaging enough.
Ivie Okujaye is mostly believable in the physically and emotionally demanding role of Kome, a desperate single mother turned prostitute and drug dealer.
Tope Tedela is perfect as Osas, radiating strength and fear as an ex, who is determined to win and save the mother of his child.
With their facial expressions, Kome and Osas convey intensity and emotions that reflect their conflict and dilemma.
When those exhilarating brutal scenes kick off in the last act of "Slow Country," they don't hold back. The fight scenes capture the intensity of these brutal moments.
These encounters are elevated by locations and scenery that convey danger and chaos.
The sets, costumes, special effects and stunts are top-notch, as are the actors' performances which are also emotionally involving.
Sambasa Nzeribe as the villain is one we have all seen him in before. It, however, doesn't take away how perfect he is for the character Tuvi.
He gives a mesmeric performance, without trying too hard. Like he was born for these roles.
"Slow Country" also offers a good dose of laughs, especially from Sambasa and Richard Brutus as Brasko, with their use of street slangs and mannerisms with which they interpret their roles as drug dealers.
A character that is impossible to miss is Femi played by Folaremi Agunbiade, who seems too innocent to be part of a drug cartel.
His reactions to violence make us wonder if he would eventually become a renegade, and maybe kill his boss, Tuvi.
As seen in Tuvi's emotional reaction to Femi's fate, the two share a special bond. But, you still wonder if there's a backstory to how Femi, despite his innocence, came to be a part of a criminal gang.
"Slow Country" makes a number of notable narrative missteps;
The scene which sees Peter open the door without any sort of security check is an eye-rolling moment. Especially, for a child as smart as Peter, whose mother is involved in illegal dealings.
It was hilarious seeing Majid Michel and Victor Eraibe as Inspector Dave and Inspector Ogbonna embark on a face off against a dangerous drug lord without backup.
Is that scene supposed to reflect the Nigerian police force negligence? Is it supposed to depict a force that is willing to do whatever it takes in case of an emergency, even running around in an uncomfortable white kaftan?
Not every movie has a moral lesson and "Slow Country" is one of those without one. It's simply a well-made action thriller that highlights the plight of some single mothers and prostitutes.
Despite its flaws, "Slow Country" matches the hype that has trailed it.
With well-developed characters and excellent action sequences, Eric Aighmein created an action masterpiece.
"Slow Country" is currently showing in cinemas.
JOIN OUR PULSE COMMUNITY!
Recommended articles
Sozo films debuts official trailer for thriller 'Choke'
Uche Maduagwu makes u-turn, says he is gay
Marvel comics to introduce new gay Spider-Man character
Precious Asuai & Tosin Oyalegan debut anthology film 'Something Special'
Yul Edochie offers to help homeless colleague Kenneth Aguba
Paul Okoye says the entertainment industry is the only sector making progress in Nigeria
Simi named as latest Spotify Equal Africa artist
DJ Tunez teases new single that features Wizkid
Binny Boy announces new project