Actor talks Airtel commercial, acting, music career
Watch Gabriel Afolayan's full interview with Pulse Nigeria, where he discussed being a part of the airtel commercial, acting and music.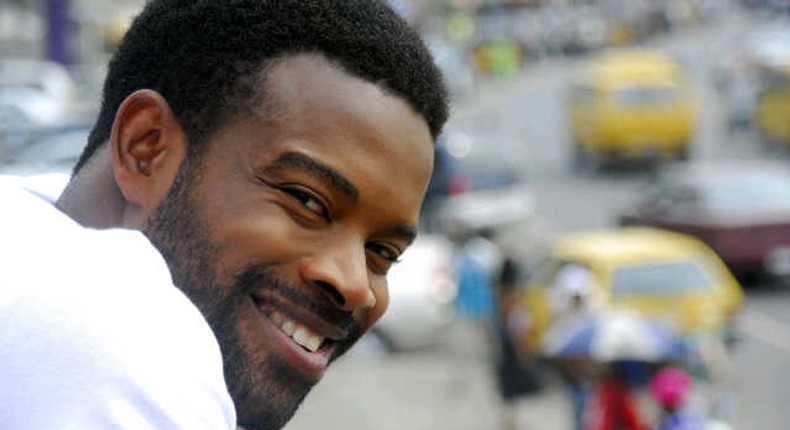 Nollywood actor and singer,
During the exclusive interview, Afolayan spoke about the viral Airtel commercial which features him as a stranded young man.
He also spoke about the cinema culture in Nigeria, what an award means to him, his music career among other interesting topics.
Read excerpts and watch video below.
"First thing first was to say to myself, 'you're in for this for a very long time, and the kind of brand you want to build for yourself will actually say a lot about you," he said. So I said to myself, I am not going to do just any kind of project. Whatever project I am going to be on will be something I know is worthwhile and will project the brand further than it is at the moment."
"I think does questions got answered early enough in my career and I was able to set that up for myself by not doing just whatever I jump across."
"Acting gave the landmark to who Gabriel Afolayan is. Bringing up my singing side is something I love to do, not because acting is not paying off, but solely because I have got love for music."
"So, I am not going to say I prefer this to that. I just love what I do."
The singer also spoke on the cinema culture in Nigeria and what an award means to him as an actor. According to him, while awards are there to encourage an actor, it is important for all actors to know that whatever they are doing is for their fans.
' It's a lot different. It's a form of acting without dialogue. We call it pantomimic dramatization in our field of study," Afolayan said.
"So, it's quite challenging when you have to act without saying a word. It says a lot about you going into the zone of your character, so we have to play a lot with facial expressions and body language. So it was a bit tasking for me because I am used to acting with dialogue, and this comes in, and it feels different. I made up my mind to give it a shot and it worked out."
Gabriel Afolayan is a Nollywood actor who is popular for his role in movies including "Ojuju", "The gods are Still to Blame", "Something Wicked", "Hoodrush" among others.
Our newsletter gives you access to a curated selection of the most important stories daily.
Recommended articles
BBNaija 7: Groovy is good looking but slightly timid - Sheggz
7 Tricks and strategies BBNaija housemates have showcased over the years
How Orijin lit up the Big Brother House with Ankara-themed party
Pastor Iren delivers a divine message in 'Apostolos' [Pulse Album Review]
BBNaija 7: Live updates of 'Level Up' season (Week 4)
Ranking M.I Abaga's Top Five Albums [Afrobeats Throwback]
How to save your favourite BBNaija housemate from eviction
Nollywood movies you should see for heartwarming laughter
Throwback Movie Review: "Is this your King?" - King of Boys 2 review