A total of 30 Nigerian films made it to the final selection for screening at the ongoing
After winning $1million AT&T grant at the 2017 Tribeca Film Festival the Nigerian Prince by Faraday Okoro will close screenings at AFRIFF 2018 on Friday, November 16, 2018 between 7pm and 9pm.
Other films screening at AFRIFF 2018 include Adekunle "Nodash" Adejuyigbe's 'The Delivery Boy', which screened in the feature film section, Stanlee Ohikhuare's 'Coat of Harm', and CJ Obai's 'Hello Rain' which were scheduled for screening under short films standing for competition.
ALSO READ: AFRIFF 2018: Here are the 140 films to be screened at festival
Here's a list of Nigerian films that made AFRIFF 2018.
Closing Film
NIGERIAN BOY directed by Faraday Okoro (Nigeria/US)
Feature Film
WHERE IS KYRA directed by Andrew Dosunmu – (Nigeria/US)
THE DELIVERY BOY directed by Adekunle "Nodash" Adejuyigbe (Nigeria)
KASALA directed by Ema Edosio (Nigeria)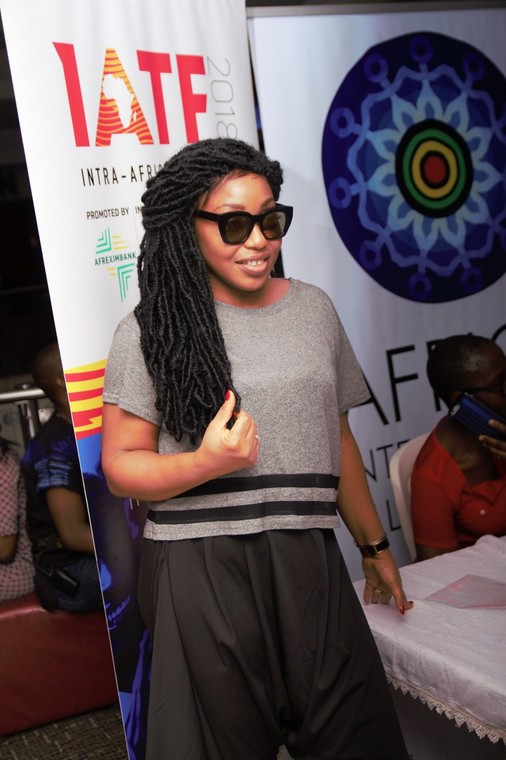 Documentary
THE POETS directed by Chivas DeVinck (Nigeria/Sierra Leone/US)TAKE LIGHT directed by Shasha Nakhai (Nigeria/Canada)
Short Competition
7 MAJORS directed by Terver Malu (Nigeria)
HELLO, RAINdirected by C.J. Obasi (Nigeria)
COAT OF HARM directed by Stanlee Ohikhuare (Nigeria)TOLUdirected by Nadine Ibrahim (Nigeria)CLOSEDdirected by Tolu Ajayi (Nigeria)
THE HOUSEWIFE directed by Jituboh Franklyn (Nigeria)THIS IS LAGOS directed by Ibikunle Ibitayo (Nigeria)A SINGLE STORY directed by Bolanle Olosunde-Jenrola (Nigeria)
SMOKEdirected by Clare Ezeakacha (Nigeria)LOSING MY RELIGION directed Damilola Orimogunje (Nigeria)
Short(OUTSIDE COMPETITION)
MY KABUKABU LIFE directed by Peter Okojie (Nigeria)
PRUEBA (CASTING) directed by Stanlee ohikhuare (Nigeria)
INDIFFERENT (COMME CI, COMME CA) directed by Femi Awojide (Nigeria)TABLE FOR TWO directed by Olayinka Johnson (Nigeria)TIME BOMB directed by Charles Bonja Archibong (Nigeria)
THE INTERVIEW (LE ENTREVISTA) directed by Akinnayajo Babatunde (Nigeria)ENO directed by Yemi Filmboy Morafa (Nigeria)
RELATIONSHIP GOALS_WORD OF GOD directed by Brian O. Wilson (Nigeria)
Student Shorts COMPETITION
DIARY OF BOLANLE directed by Virginia Blatter (Nigeria/US)
THIRST directed by Eguvwe Majomi Yugbovwre (Nigeria)AJE Vs KPAKO – A VISIT TO HELL directed by EGUVWE YUGBOVWRE (Nigeria)TEJUMADE directed by Adebimpe Adebambo (Nigeria)BAE N BOO directed by Omoyefe Majoroh (Nigeria)
WATER WAHALA directed by Brian Olaolu Wilson (Nigeria/United Kingdom)