Ex-Presidential aide joins Accord Party
Okupe's announcement is coming less than three weeks after he officially dumped the Peoples Democratic Party.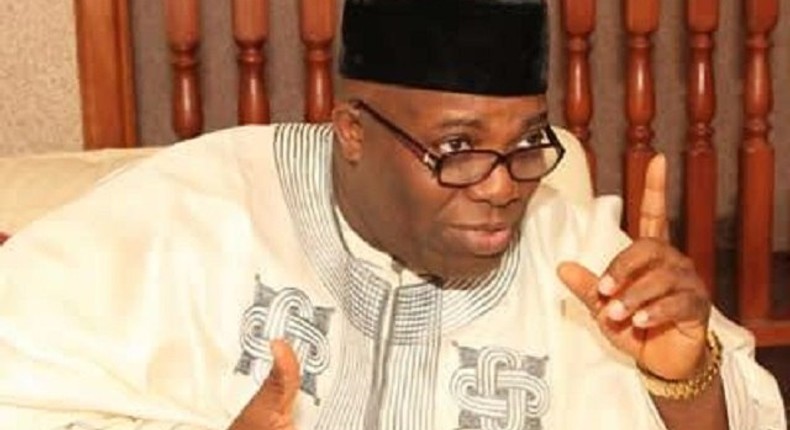 Former Senior Special Assistant on Public Affairs to ex-President Goodluck Jonathan,
Okupe made the announcement via his Facebook page on Tuesday, July 18, 2017.
The former presidential wrote, "Following various consultations with political associates, family and friends I have decided to formally join the Accord Party. My decision is based on deep reflection on who I am and what I want from politics.
"To me politics does not begin and end with winning or losing elections. It's not about big or small parties either. It's also beyond personal relationships or endearing associations or friendships.
"To me, Politics is about service to the people, policies and ideologies that will serve the best interests of the greater majority of the society, forthrightness and accountability, honour and integrity."
The politician also added that he would soon be announcing his formal entry into the party in Ogun State
He said politics is not all about losing and winning elections but about building relationships and helping to evoke social change.
He further said, "I am not desperate to be anything anymore but I am desperate to find and work with other Nigerians especially our young and vibrant upcoming politicians, to establish a political incubator to breed a new generation of leaders who will do things right, maintain high ethical standards and abhor greed, avarice, selfishness and impunity.
"I want to belong to a political party that will be able to publicly state its position on troubling national issues like, requests for self determination by a section of the country, resource control, federalism and restructuring, religious intolerance, atrocities of Fulani herdsman, unequal standards in national university admission policy, and many more.
"Any political party that does not have an openly stated position or stand on these issues is a mere association of elites coming together only to feather their own nests or at best a deceptive political contraption put together by a few to seize power for a few and for the benefit of a few."
Okupe said he was not desperate for political power or appointment but was looking at breeding the next generations of youths that would change Nigeria for good.
JOIN OUR PULSE COMMUNITY!
Recommended articles
BREAKING: EFCC finally arrests presidential aspirant, Rochas Okorocha
FRSC confirms two deaths as petrol tanker crashes, explodes in Anambra
Why EFCC is at Okorocha's home
EFCC stops Senator Okorocha from attending APC presidential screening
JAMB remitted N27.2bn to FG coffers from 2017 to date – Oloyede
Again, PDP holds house of reps primaries in Badagry
IPOB kills woman, 4 kids, 6 other northerners in Anambra
Southeast youths declare war against gunmen
2 dead as petrol tanker crashes, explodes in Anambra