Rapper talks about running for president
Kanye who was a guest on BBC Radio 1 told host Annie Mac he is running for presidency because he has a view on humanity.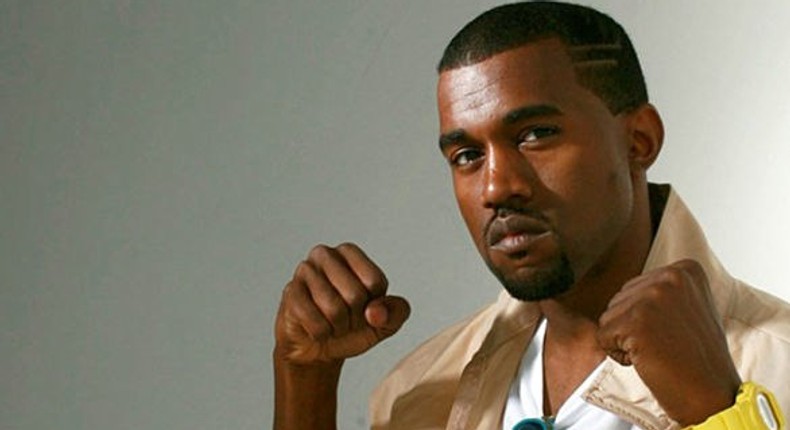 Seems like rapper Kanye West is really serious about running for USAs president come 2020.
In an interview with BBC Radio 1, Kanye said he still has plans to make a White House run in 2020. According to him, "We are numb, we're numb to 500 kids getting killed in Chicago a year, we're numb to the fact that it was seven police shootings in the beginning of July. We're numb to places on the Earth that we don't live – like our life is okay but it's okay for other people's lives to not be okay."
He told host Annie Mac he is however not running for President because of politics. To him, "When I talk about the idea of being president, I'm not saying I have any political views, I don't have views on politics. I just have a view on humanity, on people, on the truth. If there is anything that I can do with my time and my day, to somehow make a difference while I'm alive I'm going to try to do it."
Meanwhile, if there is one person who is not going to vote for Kanye come 2020 it's George W. Bush.
Recall that the former United Stated president dissed Kanye's run for president last year. The native Texan might not be a big fan of Kanye considering in 2005 during a TV fundraiser for Hurricane Katrina, Kanye went off script and declared "George Bush hates black people."
For one vying for presidency, Kanye has also been called "a jackass" by current President, Barrack Obama after he interrupted Taylor Swift's acceptance speech at the 2009 MTV Video Music Awards.
JOIN OUR PULSE COMMUNITY!
Recommended articles
King Perryy drops new single, 'On God'
'All Na Vibes': Taiwo Egunjobi's young-adult drama frustrates more than it excites [Pulse Review]
M.I brings Vector, Ice Prince, Jesse Jagz to Festival in Jos
Future Sounds Vol.40 featuring Timi Dre, John Dreyz, Triipy, D Yong, Marvy and more
Actor IK Ogbonna's mum passes away
'BBTitans': Yemi and Miracle almost exchange blows over Khosi's matter
'Ijogbon': Here's your first look at Kunle Afolayan's new movie
Peter Okoye has a good time with daughter Aliona
'Mami Wata': CJ Obasi's West African folklore wins big at Sundance 2023