Pulse Opinion: Picking Peter Obi as running mate is Atiku's best decision so far
Atiku's choice of running mate in Peter Obi, is by far the best decision the PDP presidential flagbearer has made so far.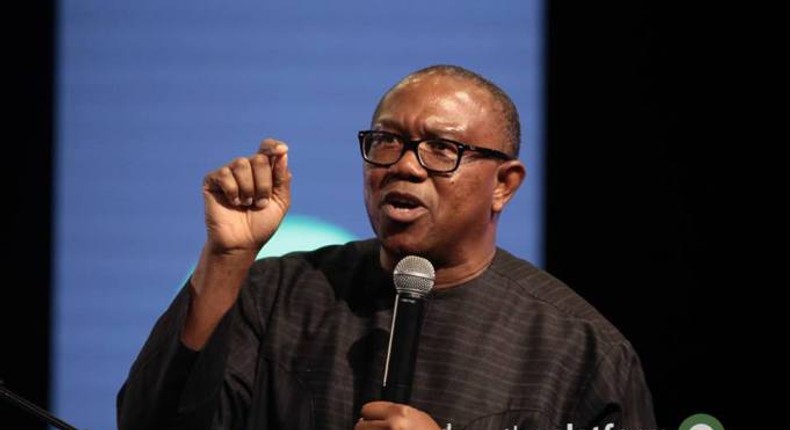 Atiku Abubakar's choice of former Anambra Governor Peter Obi as his
I have had the privilege of listening to and meeting Obi at two separate events where he was a keynote speaker and I was wowed by his depth, his understanding of Nigeria's complex challenges, his grasp of the economy and private sector challenges and his values which revolve around frugality, prudence, humility, parsimony and wise management of resources—values that should be imbibed by every Nigerian at this time.
"Obi brings a reputation for having business acumen and integrity. He is a very good addition to the ticket. This makes for a very interesting race now", says Bismarck Rewane, Chief Executive of Lagos-based consultancy, Financial Derivatives.
I have followed Obi's career for a while in the private and public sectors. He is a doer. With a voice so faint, frail and shrill, 57-year-old Obi still manages to pass his message and values across at every opportunity where young Nigerians are assembled.
He once shared the story of how he had to order his staff at Anambra government house to shut down the petrol dump in the facility because it was draining the state's meager resources.
Obi hated sirens and outriders as Governor of Anambra State and famously told his son that his dad's money isn't the same as his own money.
ece-auto-gen
At a policy dialogue in Lagos, Obi said: "As Governor, my convoy wasn't more than four vehicles. I didn't understand why I had all those cars following me. So one day, I put an end to all of that. You have all these vehicles running around and creating confusion!
"There was a fuel dump in government house. And I asked them, what is the fuel dump for? And they said the fuel dump is a contingency plan for when there is petrol scarcity. Shut it down, I ordered. If there is petrol crisis, we'll join the queues like everyone else.
"They also told me that they were going to buy bulletproof cars. Bulletproof cars for what? Anyone who wants to kill you, if you alight from that car, he'll still kill you.
"And then you have all these motorbikes riding ahead of the convoy. If we don't have the outriders ahead of the convoy, won't the convoy get to its destination?" he asked rhetorically and visibly irritated.
ece-auto-gen
A friend once shared the story of how Obi was seen carrying his own luggage at the airport as Anambra Governor, and how he went on to fly Economy because "Anambra just couldn't afford to fly Business class".
As Anambra Governor, Obi often travelled light and alone. Not for him the many aides jostling for the master's attention during trips.
Public affairs analyst, Feyi Fawehinmi (@DoubleEph on Twitter) says Atiku's choice of running mate is "a solid solid, solid, solid pick. It's only been 5 days but, so far, Atiku hasn't put a foot wrong yet."
There are those who say Atiku should have picked a running mate from the Southwest instead, to give the APC a run for its money in its base. I don't necessarily agree with this line of argument. The Southwest is pretty cosmopolitan and diverse and an Obi ticket would fly in Anambra as it would in Lagos, at the best of times.
ece-auto-gen
In any case, you don't take the war to the 'enemy' in his stronghold. What you do is consolidate your own base while seeking to steal as many casualties as possible from the enemy's base. Obi has lived all his life in the Southwest State of Lagos and appeals to the private sector in Nigeria's commercial capital.
By picking Obi, Atiku is showing that he wants to do things differently and that he is serious about turning around Nigeria's moribund economy should he get elected.
Running mates don't come any better than Obi these days.
JOIN OUR PULSE COMMUNITY!
Recommended articles
Security operatives begin manhunt for abductors of Chinese national in Abia
Taraba governor declares state of emergency on education
PDP advises FG to dialogue with organised labour over subsidy removal
Gunmen ransack 2 communities in Ebonyi
Unemployment, others root cause of poor mental health - Don
Buhari's assets remain the same after 8 years as president
Attend tribunal to show loyalty to Atiku, PDP - Dino challenges Makinde
Bala Mohammed emerges Chairman PDP Governors' Forum
Ondo Assembly elects Oladiji as new Speaker