Ambode is too nice to govern Lagos
The governor of Lagos is a genuinely nice guy but the state which he is now in control of is renowned for being a mad house, nice guys can't rule mad-houses.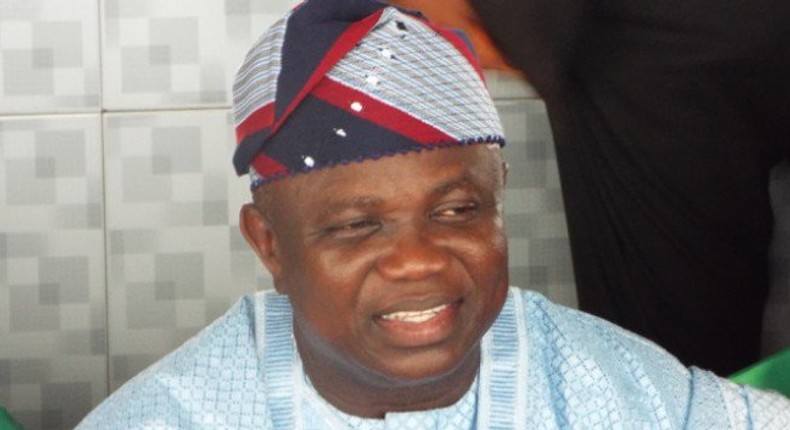 The Governor of Lagos, Akinwunmi Ambode is a gentleman in every sense of the word.
The first time I met him, he went to the trouble of shaking my hand and that of everyone else in the room and I could instantly tell that he was a kind, intelligent person.
Unfortunately for Ambode, it takes much more than kindness and intelligence to rule Lagos.
Lagosians have in recent times put the governor on blast for what they view as a step backwards into the past which former Governor, Babatunde Fashola rescued the state from.
Fasholareformed the image of Nigeria's commercial capital and made it a darling to behold.
The transformation of Oshodi and enforcement of traffic laws by LASTMA, among others, bestowed upon the former governor the reputation of a disciplinarian, one who would take no nonsense, and the crazies in the city seemed to fall in line.
These days however, the story has changed. Commercial bike riders, aka Okadas, are again plying major roads with impunity, the torturous "go-slows" have returned, traffic offenders are back in full force and the fear-inducing LASTMA officials are nowhere to be found.
The number of in-traffic robberies have also increased and everyone, at least on social media, is blaming Ambode.
One has to consider the fact that for human beings, the grass is always greener on the other side, but there's no denying that Lagos is not what it used to be.
The major problem in the state is the perception the residents have of their governor. Ask five people what they think of Ambode and three will tell you that he's not serious and that he's more interested in partying and taking photos than ruling Lagos.
The governor didn't help the situation much by paying a visit to popular nightclub, Quilox on Friday, October 2, 2015.
The average Lagosian does not take Ambode seriously whereas Fashola was taken as seriously as a heart attack.
Fashola, during his tenure, confronted a colonel who had broken the law by driving on a BRT lane and condemned the action publicly. He, a civilian, got a salute, from the senior army officer. Ambode, on the other hand, is 'pleading' with military officials not to break the traffic laws.
I have no doubt in my mind that Ambode has great plans for Lagos and that he will eventually achieve great things.
In the meantime however, the governor needs to reform his image, he needs to become serious, as serious as a heart attack.
See Pulse Photo-News gallery below:
JOIN OUR PULSE COMMUNITY!
Recommended articles
FG disappointed by slow progress on Port Harcourt-Maiduguri rail project
Enugu govt announces ₦26b investment in transport sector
Tinubu determined to turn Nigeria's demographic bulge into dividends – Shettima
My heart bleeds for killings in South-East - Ohanaeze PG
Nobody should be afraid of probe, Umahi tells road contractors
Zamfara Gov calls emergency security meeting over varsity students' abduction
Tinubu not 1st African leader to ring NASDAQ bell - Presidency owns up to error
Growing threat of cyber ​​attacks on crypto
NSCDC impounds 292 bags of smuggled rice
Super Falcons' Michelle Alozie drops football hot take
Kane defends Harry 'One of the best defenders in history' Maguire, calls for end to scapegoating
Provedel: 4 goalkeepers who have scored in the Champions League including Vincent Enyeama
Andre Onana: Critics of the Manchester United goalkeeper are missing the bigger picture
100 not out: Lewandowski moves closer to Messi and Ronaldo with century of European goals
Is Victor Osimhen in for a troubled season under Rudi Garcia?