Presidential candidate of the Peoples Democratic Party (PDP), Atiku Abubakar, has called on Nigerians to ensure that the nation remains united.
The former vice president took to his Twitter account (@atiku) on Wednesday, November 21, 2018, to urge Nigerians to refuse to be divided along ethnic and religious lines.
"I am 100% for 100% of Nigerians 100% of the time. Nigerians should never be divided by ethnic or religious lines. We must be united. We are ONE Nigeria," he posted.
In the policy document that he released on Monday, November 19, Atiku said his government would ensure Nigeria's unity by promoting the spirit of co-operation and consensus.
"Nigeria needs a unity that is transparently and collectively negotiated and agreed upon. This is the only way to douse the divisive tension and neutralize the negative elements of identity politics, which create a morbid environment of 'we' against 'them' with its attendant impetus for desperate struggle to control leadership," he said.
2019 presidential election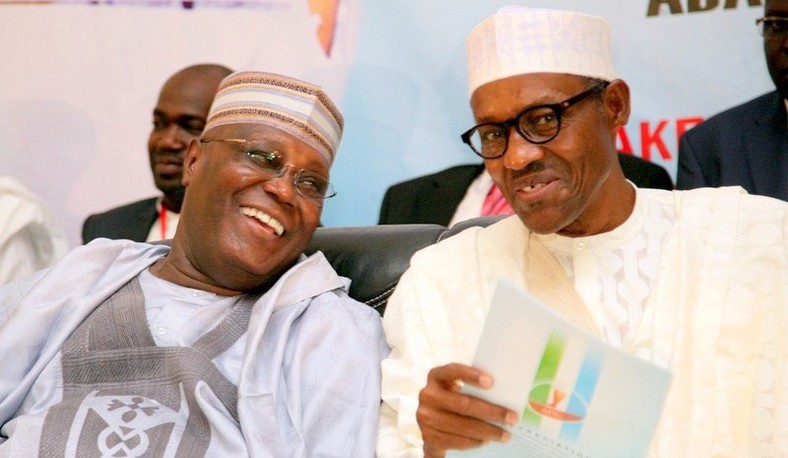 While next year's election, scheduled for February 16, 2019, is expected to be keenly-contested between Atiku and President Muhammadu Buhari of the All Progressives Congress (APC), they both face competition from other candidates including Donald Duke of the Social Democratic Party (SDP), Kingsley Moghalu of the Young Progressive Party (YPP), Obiageli Ezekwesili of the Allied Congress Party of Nigeria (ACPN), Fela Durotoye of the Alliance for New Nigeria (ANN), and Omoyele Sowore of the African Action Congress (AAC).
Others are Tope Fasua of the Abundance Nigeria Renewal Party (ANRP), Eunice Atuejide of the National Interest Party (NIP), Adesina Fagbenro-Byron of the Kowa Party (KP), Chike Ukaegbu of the Advanced Allied Party (AAP), Hamza Al-Mustapha of the People's Party of Nigeria (PPN), Obadiah Mailafia of the African Democratic Congress (ADC), and many more.
79 candidates will contest in the election, the highest number ever in Nigeria's electoral history.