It represents the major problem that confronts Nigeria's University system, but one Lecturer of Chukwuemeka Odumegwu Ojukwu University, (A.K.A Anambra State University) is particularly concerned and has decided to help his students while wearing a Spiderman costume.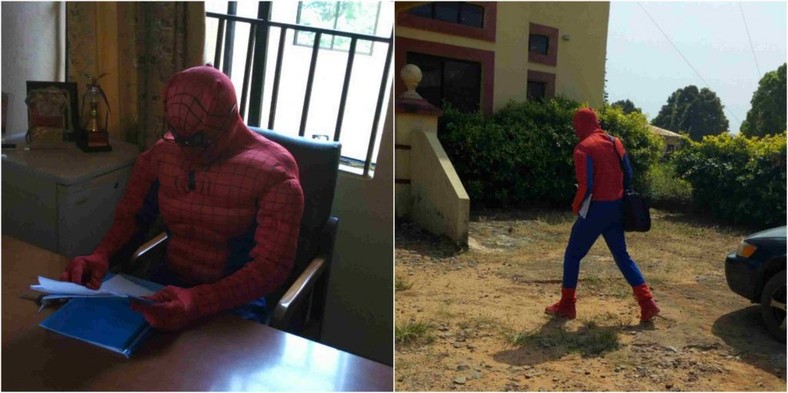 According to Instablog9ja, the event unfolded yesterday, December 5, 2018. The lecturer is a strong member of ASUU, meaning union rules preclude him from engaging in Academic work through the strike.
ALSO READ: 'ASUU strike may be prolonged', lecturers warn students
The Spiderman disguise was meant to help protect his identity, warp the laws in his favour — he helped his students as Spiderman and not as a lecturer and help his Master's students prepare for the final defense of their project.
This is simply a win. You can read about the last ASUU strike here.