Germany commends Nigeria's preparedness against infectious diseases epidemics
Mr Jens Spahn, Minister of Health, Germany has commended the efforts made by the Nigerian Government through the Nigeria Centre of Disease Control (NCDC) to prepare the country for possible outbreak of infectious disease epidemics.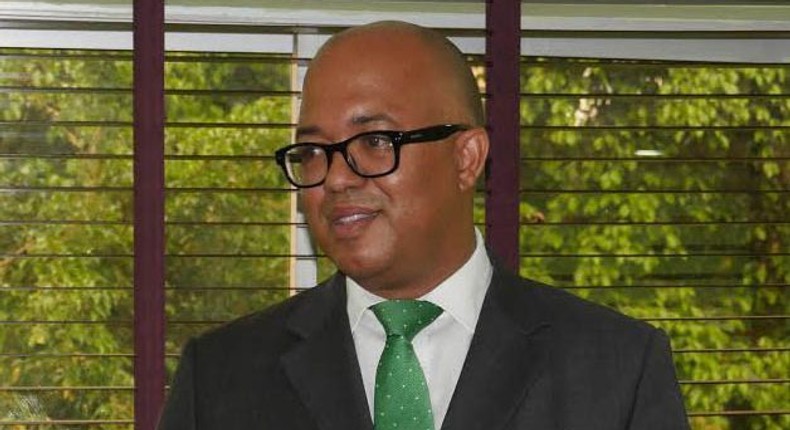 Spahn made the commendation during a meeting with Director-General of NCDC, Dr Chikwe Ihekweazu, on Saturday in Abuja.
"We are in this together. It is very encouraging to note your structure and preparedness for infectious diseases.
"It is not just about Ebola or polio. It is about building the capacity for all infectious diseases," he said.
The German Minister disclosed that he was at the Africa Centre for Disease Control (Africa CDC) and discussed the areas of partnership and support to improve public health in Africa.
He encouraged NCDC to join forces with the Africa CDC against infectious disease in the continent, which he noted would make a difference.
Earlier, Ihekweazu said that NCDC was inspired with the minister's visit and was deeply grateful for all the support.
He, however, pledged that NCDC would grow to become a strategic partner with Germany.
Ihekweazu disclosed that over the last three years, the centre had received support from the German Global Health Protection Programme, working closely with the Robert Koch-Institute and others.
The NCDC boss said that continuous collaboration with German allow the two countries to learn from each other.
He noted that Nigeria would use the technical expertise of Germany to develop its own system for better outcome.
He noted that the NCDC had grown from being recipients of knowledge to participants in the creation and development needed to manage infectious diseases not just only in Nigeria but to other Africa countries.
"Our goal is to develop a different narrative about how the global North and South collaborate," he stressed.
Speaking on the Africa CDC, he said the need became imminent after the 2014 Ebola outbreak in the country.
He said that the Africa CDC now has a framework from which other African countries could support each other to prevent and control infectious disease outbreaks.
The NCDC boss told the minister that Nigeria's experience in managing large Lassa fever outbreaks, had been commended by the West African Health Organisation(WAHO).
The German Minister of Health, Mr Spahn had announced €30.5m support to end polio, enhance health security and strengthen Nigeria's health system.
JOIN OUR PULSE COMMUNITY!
Recommended articles
Presidency: You'll be a worthy opponent to me, Tinubu congratulates Atiku
Breaking: Atiku clinches PDP Presidential ticket
Breaking: Tambuwal drops out of PDP presidential race, endorses Atiku
How poor, out-of-school children gain education with N100 in the FCT
Southern Kaduna Christian Leaders urge communities to defend their land against terrorists
Group tackles INEC over extension of party primaries' deadline
Respect peoples' choices at the polls - Buhari
APC postpones Abia Central Senatorial primary, as Nwogu withdraws
Former Deputy Gov defeats Obanikoro to pick APC ticket for Lagos West