Buhari's aide shares fake news about Atiku's Sokoto rally, gets caught
The presidential media aide has been caught up in another fake news storm over two months after she apologised for one.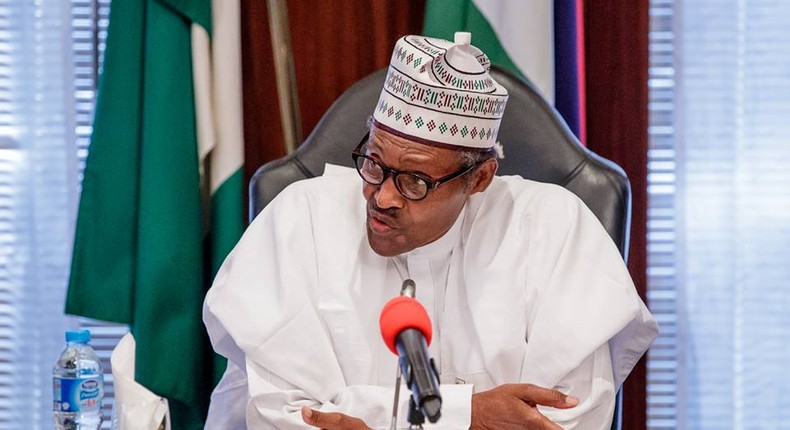 President Muhammadu Buharis Special Adviser on Social Media,
The president's media aide took to her account on Monday to allege that the presidential candidate of the Peoples Democratic Party (PDP) shared food plus a cash handout of N500 to Nigerians who attended his inaugural campaign rally in Sokoto on Monday, December 3.
Lauretta posted a picture showing N500 notes attached to several packs of food and captioned it, "KEEP THEM IN POVERTY, THEN GIVE THEM HANDOUTS - ATIKU in Sokoto yesterday".
She further took to her official Facebook account to post, "That's why they are angry about our poverty alleviation programme, the Social Investment Programmes that empower traders, small and medium entrepreneurs and the poor, to improve their earnings and have better standards of living."
In another Twitter post where she attached the same image, Lauretta accused Atiku of looting billions, buying the PDP candidacy with billions and spending "millions of dollars chasing impossible forgiveness from America".
"Plans to scrap the poverty alleviation programmes of the Muhammadu Buhari administration so he can continue to insult Nigerians," she wrote.
Social media commenters didn't waste time to point out to the presidential aide that the picture she used to make the allegation was actually an image that was first used in February 2017.
A simple Google Reversed Image Search showed several results of the image in question being used previously before Atiku's rally on Monday, rendering Lauretta's allegation a wildly inaccurate one.
This is not the first time that the outspoken presidential aide has been caught up in a fake news storm.
In September 2018, she was publicly ridiculed for using a random stock image as proof of the construction work being done by Buhari's administration on the Nasarawa-Jos road. She later apologised for the tweet.
ece-auto-gen
JOIN OUR PULSE COMMUNITY!
Recommended articles
Security: Ikpeazu inaugurates Umuchieze Cattle Market Committee
Ohanaeze aligns with Obi as SANs call for caution in Ekweremadus' trial
LP chieftain says quality of candidates responsible for surge in PVC demand
IGP lauds INTERPOL over recovery of stolen vehicles in Niger Republic
Akeredolu approves Olugbenga Ojo as new Oba of Isinkan
Policeman gets 30k reward for returning missing dollars to owner
Students praise Lagos govt for free education as they end SSCE
Obi, Kwankwaso play the waiting game on presidential candidate, running mate
Fresh headache for Machina as Yobe North senatorial aspirant heads to court