Actor shuts down fat shaming meme with suicidal letter
The meme showed a photograph of Miller all buff and gorgeous, alongside another photograph, taken back in 2010, where he's dressed in a red T-shirt looking chubby.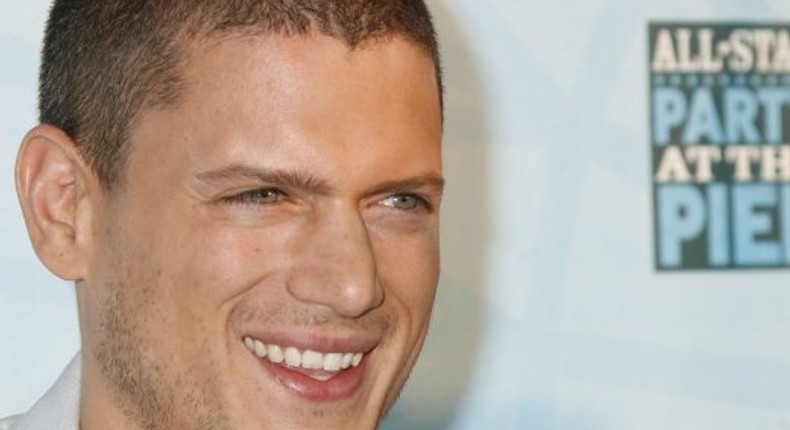 Miller then took a little time to explain why fat-shaming isn't cool in a heart-renching post.
The photo is captioned, "When you break out of prison and find out about McDonald's monopoly."
Miller went on to put the creators of the meme in their place by shutting them down with a story of his battle with depression.
He wrote on his Facebook page,
"Today I found myself the subject of an Internet meme. Not for the first time. This one, however, stands out from the rest.
In 2010, semi-retired from acting, I was keeping a low-profile for a number of reasons. First and foremost, I was suicidal."
"I've struggled with depression since childhood. It's a battle that's cost me time, opportunities, relationships, and a thousand sleepless nights," he went on. "I was looking everywhere for relief/comfort/distraction. And I turned to food. It could have been anything. Drugs. Alcohol. Sex. But eating became the one thing I could look forward to. And I put on weight. Big f--king deal."
"They took my picture, and the photos were published alongside images of me from another time in my career. 'Hunk To Chunk.' 'Fit To Flab.' Etc," he explained. "In 2010, fighting for my mental health, it was the last thing I needed."
Miller admitted it "hurt to breathe" saying, "But as with everything in life, I get to assign meaning," he continued, defiantly. "And the meaning I assign to this/my image is Strength. Healing. Forgiveness. Of myself and others. If you or someone you know is struggling, help is available. Reach out. Text. Send an email. Pick up the phone. Someone cares. They're waiting to hear from you."
The 42-year-old movie star took a long break from the small screen after starring on Fox'sPrison Break for up to four seasons as well as working behind the camera on 2013's "Stoker."
He recently returned to television to play the iconic DC villain captain Cold also known as Leonard Snart in the film, 'The Flash'.
Watch Pulse TV video below.
JOIN OUR PULSE COMMUNITY!
Recommended articles
Chidi Mokeme on digging deep to become 'Scar' in Netflix's 'Shanty Town' [Pulse Interview]
'BBTitans': Jenni O says Khosi's strategy is to play games and distract the men
Yul Edochie shares trailer to new 'Peter Obi' movie, gets mixed reactions for his role as Obi
Naira Marley acquires 10th luxurious house in the heart of Lekki
2Baba sings praises of veteran Nollywood actor RMD
Seyi Vibez's use of Quranic recitation splits opinions as some Muslims demand that he removes it
A-Q teases the second installment of 'God's Engineering'
Joeboy joins Apple Music's Home Session in spatial audio
BBNaija's Khloé fumes over the rate of unhealthy relationships in 'this generation'