Why are we marriage shaming Banky W?
The people bashing Banky W for not getting married do not understand the peculiarities of living the celebrity life.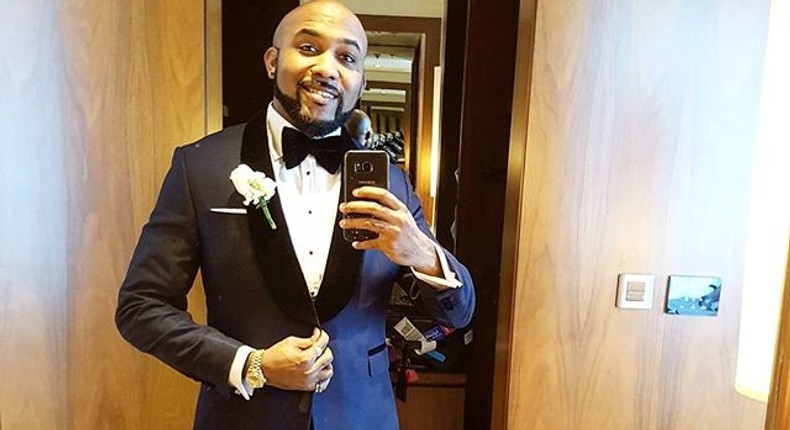 Yesterday (Wednesday, June 23, 2106) complained about the
"Your woman deserves such cuddles," one fan said yesterday, adding, "We are waiting for your wedding day." Banky W replied by saying "These days, even if I post 'good morning', someone will say 'ok but it will be better morning WHEN YOU Marry."
Can't a man just be? Banky W has clearly stated that he will get married when the time is right and when he sees the right woman, so why are we on his neck? Is it that easy to get married?
Banky W's problem started when all his friends started getting married. This year alone has seen three of Banky W's friends leave the bachelors' club. As his friends have been snapped up, many of his fans are piling pressure on the lover boy to get hitched.
Let's stop the marriage shaming for a minute and try and understand Banky W's situation. Banky W is a celebrity and for male celebs it is very difficult for them to find women who are into them for who they truly are. Most women you see around male celebrities are into them because they are famous and rich. Many of them are not interested in knowing the real person behind all of the fame.
Also, for male celebs they tend to interact with ladies of easy virtue nine times out of 10. A smart man won't pick a wife from such an environment. Many people just think Banky W is enjoying the good life and doesn't want to settle down. They can't see the challenges and obstacles he has to deal with.
The ironic thing about the flak Banky W is getting is that, if it happened to a female celebrity more noise would have been made. A lot of people will come out and say that it is not right to bash a woman because she is not yet married. When Banky W gets bashed no one says anything because he is a man, there are no compelling articles on how marriage should not define a man.
At the end of the day, Banky W should not be pressurized into getting married because his friends are. Instead, people should hope he finds the right woman.
JOIN OUR PULSE COMMUNITY!
Recommended articles
Nigerian gospel sensation Ada Ehi drops new single
ADC officially unveils Tonto Dikeh as its Rivers Deputy Guber candidate
Former beauty queen Precious Chikwendu and her estranged hubby Femi Fani-Kayode reunite after 2 years of rift
Bimbo Ademoye joins cast of 'Papa Benji' season 3
Real Housewives of Lagos Reunion to premiere July
Dadaboy Ehiz hosts Falz on Apple Music's Africa Now Radio this Friday
Meet Khaid, the 17-year-old Nigerian rapper positioned to take the world by storm [Pulse Interview]
Filming officially kicks off for Inkblot Productions' 'The Set Up' sequel
Chidi Mokeme loses sister to ailment, cousin to hit and run