Senator recommends peace and reconciliation for PDP
Senator Omisore has advised PDP members to adopt the Osun winning model for peace, reconciliation in the opposition party.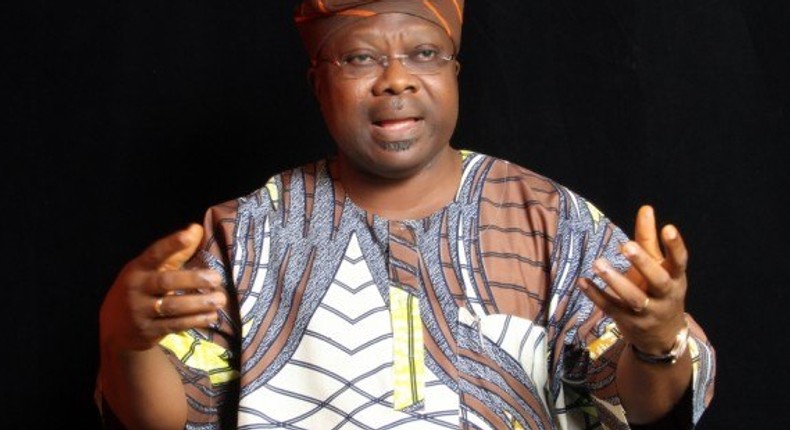 In a press statement by the former deputy governor of Osun State, Omisore said the judgement of the Supreme Court open up deep introspection for the party's leadership.
Omisore said: "Today marks a watershed in our fledging democracy. It should ordinarily be a day of celebration for democracy, rule of law and due process and in measured way, we should all celebrate the new beginning in our quest to make Nigeria great again and reclaim the precious time the nation has lost to maladministration and purposeless governance being currently witnessed at the centre. By the grace of the Almighty, this period of locusts will soon end.
"But today should largely be a day of deep introspection for our leaders in the rejuvenated Peoples Democratic Party (PDP). Without doubt, today's judgement has taken us out of the wilderness but we can only get to the promised land by taking over in 2019, immediate take over of Anambra in 2017 and osun and Ekiti in 2018 Governorships if we quickly close ranks and seamlessly move together as one indivisible party."
Continuing, the Osun politician said: "In this regard, I'm recommending the peace, unity and reconciliation model we adopted in Osun State which saw the hitherto two factions fusing together to face a common enemy in the disaster known as APC ruling government in Osun State, a state which has been completely grounded by Rauf Aregbesola.
"For us in Osun, everyone was united in a singular purpose of ending the reign of terror and nuisance, foisted on the state by the Ajele governor. Our unity encouraged the disgruntled, traumatized, raped, grounded, dehumanized and abandoned Osun people to simply queue behind us. The result was the 9-1 trouncing we handed APC in Osun West Senatorial District bye-election last weekend. That is the power of unity. That is purpose of reconciliation."
In conclusion, the Senator said Nigerians are ready to embrace PDP again and with a proper reconciliation, the party will triumph again at polls in 2018 and 2019.
"Nigerians are ready to embrace PDP again, having tasted the APC sting. But they must see a united PDP. Today, nobody won and everybody won. The future of the unborn generations is what today's judgement is about. The tomorrow of the nation and its prosperity is what the Supreme Court has just settled. I end with a slight amendment to the popular cliche, "All victor, no vanquished," he said.
JOIN OUR PULSE COMMUNITY!
Recommended articles
EFCC arrests ex-MD of NDDC, Ekere over alleged N47bn fraud
New NYSC D-G assumes office, promises to sustain founding fathers' vision
APC Governorship aspirant in Plateau dumps party
Thugs disrupt factional SDP meeting in Kwara
Appeal Court president inaugurates electoral judicial manual committee
2023: Adopt Jonathan as APC consensus candidate – Group tells APC
Buhari to decide fate of Ngige, Sylva, others who shelved political ambition
FG suspends Accountant-General, Idris over alleged N80bn fraud
Ganduje refuses to endorse Amaechi's presidential bid, says Kano is a swing state