Gunmen kill man, abduct 6 women
One man has been reported dead while six women were abducted following gunmen's invasion of Afogu village in Kajuru LGA of Kaduna State.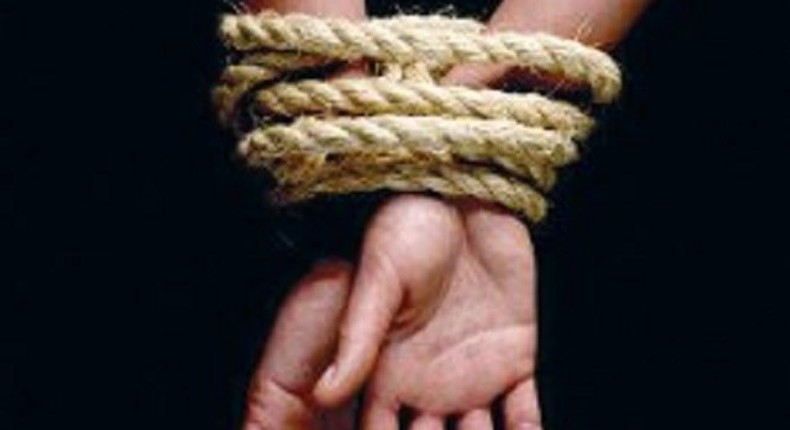 Seven other women and two men were abducted two weeks ago in Tantatu village of the same Kajuru LGA.
The women were said to have been sexually abused but were later released to their family members after ransom was paid.
Residents say the incident is a frequent occurrence in recent times.
The six women were reportedly abducted by the gunmen who stormed Afogo District at about 2am on Tuesday, June 7, 2016 and shot one man dead.
"They proceeded to another village and abducted six women and took them to an unknown destination," a resident of the area, Nuhu Shehu said.
The Interim Management Committee Chairman in Kajuru LGA, Sani Magaji, who confirmed the incident to journalists, described the killing and the abduction as barbaric and inhuman.
"This incident has caused pains to the entire LGA. We have already informed the police in Mararaban Kajuru about what happened," Magaji said.
He urged the people to form local security networks in other to safeguard themselves.
"We want our people to form vigilante groups. This will help in such cases before help can come from the security agencies," he said.
Magaji added that the council is working hard to ensure the release of the abducted women and have the perpetrators apprehended.
"Last two weeks, gunmen abducted seven women and two other men in Tantatu village. After three days, they were released but the women gave accounts of how they were abused sexually. Ransom was paid by their family members before their release," another resident, Jacob Bawa said.
"We are confused about what is happening. Last month, some gunmen stormed another village, Kalla, injured many men and abducted young girls. As they were going with the girls, within themselves they started arguing. One of them said since they have killed the girls' parents, they should be allowed to go. And that was how the girls were able to return. They left a lot of men with various cuts and injuries", another resident, Zakariya Luka, said.
He said in Dangere and Kajuru station, a lot of Women are being kidnapped to unknown destinations.
"Last week, in the same Afogo community, another man was killed while his wife and son were taken away. Something needs to be done quickly," he added.
JOIN OUR PULSE COMMUNITY!
Recommended articles
Wike urges NBA to take action against attacks on judiciary
2023: Matawalle urges APC members to close ranks
It's too late to tinker with 2023 elections timelines – INEC
Obi to PDP delegates: Vote for your children's future, not money
2023: Gov. Mohammed urges Nigerians to vote credible leaders
APC debunks adjustment to its 2023 election timetable is fake
Delta Govt approves grants for mission schools
2023: PDP presidential aspirant, Hayatu-Deen promises to priotise security, re-jig economy
EFCC arrests accountant-general for N80bn fraud