FG fails to re-capture nearly 4,000 escaped prison inmates
The government is still trying to track down many of those that escaped.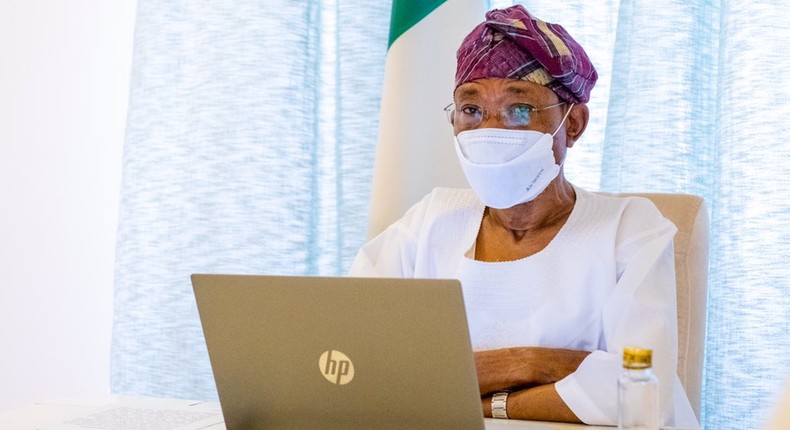 At least 3,906 inmates who have escaped from different custodial centres across Nigeria since last year are still at large.
Large-scale prison breaks have happened in Edo last year, and Imo, Oyo, and Kogi this year, leading to the escape of thousands of inmates, many of them awaiting trial.
The Minister of Interior, Rauf Aregbesola, said during a media briefing on Thursday, November 11, 2021 that the government is still trying to track down many of the inmates.
"How long can they continue to run from the state? The state is a patient bird. You can run but you can never hide.
"We have their biometrics. Whenever and wherever they appear to transact any business, their cover will be blown," he said.
The former Osun State governor said details of the escapees have been shared with Interpol to prevent them from fleeing abroad.
He also noted that a ministerial task force will soon be set up to re-capture them.
"The task force is expected to set in motion deliberate strategies to ensure that every fleeing inmate is arrested and their collaborators too are prosecuted," he said.
Many of the jail breaks were coordinated by unknown gunmen who attacked the centres to free the inmates.
Aregbesola assured Nigerians that strategies are in place to ensure further attacks are resisted.
JOIN OUR PULSE COMMUNITY!
Recommended articles
Breaking: Tambuwal drops out of PDP presidential race, endorses Atiku
How poor, out-of-school children gain education with N100 in the FCT
Southern Kaduna Christian Leaders urge communities to defend their land against terrorists
Group tackles INEC over extension of party primaries' deadline
Respect peoples' choices at the polls - Buhari
APC postpones Abia Central Senatorial primary, as Nwogu withdraws
Former Deputy Gov defeats Obanikoro to pick APC ticket for Lagos West
PDP primaries: Bala Mohammed says he won't step down for anybody
Governor Akeredolu's wife thrown out of APC secretariat in Imo