'Nigerians should go and hold vandals if they want electricity,' Buhari's aide says
Media aide to President Muhammadu Buhari, Femi Adesina has said that Nigerians who are complaining about poor electricity supply should hold those who vandalize gas pipelines responsible.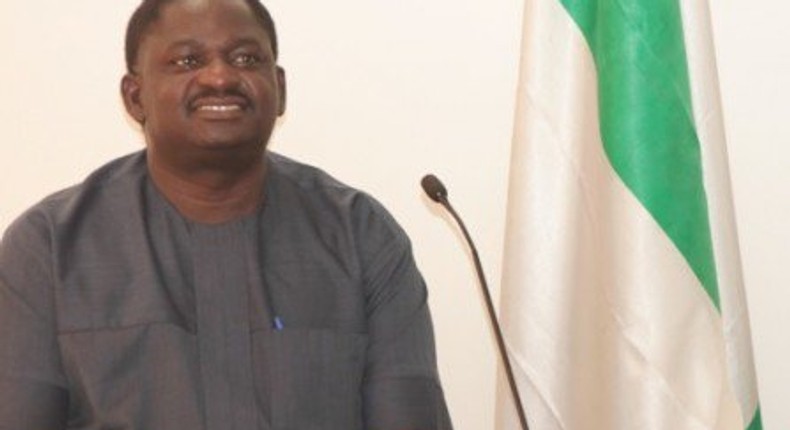 Adesina made the comment while appearing on Channels TV's "Sunday Politics" on March 27, 2016.
"If some people are crying that they are in darkness, they should go and hold those who vandalize the installations, that's it," the presidential aide said.
Adesina had earlier urged Nigerians to stop complaining about the situation in the country.
"I think Nigerians have always complained, and we should learn to stop complaining and believe more," he said during an interview with Radio Continental.
"What government needs at a time like this, is cooperation and support. The president said this at an interview last week. He said things deteriorated over 16 years that PDP was in power, this is the ninth month of this government, and you want everything to have changed. It is not real.
"There must be realistic expectation, and realistic expectation will demand that people are patient, supportive, and encourage the government. This is a government that is working for the people. Rather than complaining, let us cooperate, support and encourage," he added.
-------------------------------------------------
See Pulse Photo-News gallery below:
JOIN OUR PULSE COMMUNITY!
Recommended articles
Emefiele bows to pressure, says banks will accept old notes after February 10 deadline
FG records $1bn investment in automotive sector — minister
Obi's campaign director, others decamp to PDP in Bauchi
BREAKING: Finally, Emefiele appears before House of Reps committee
What a first-time voter should expect on election day
Banks indicted as EFCC goes after naira notes racketeers in Abuja
Akwa Ibom governor vows to ignore Bola Tinubu's abuses
Kwankwaso, most prepared for 2023 presidential election – NNPP chieftain
INEC urges registered voters to participate in Saturday's mock accreditation