El-Rufai wants 774,000 Nigerian youths immediately recruited as security agents
El-Rufai wants 1,000 willing youths recruited from each of Nigeria's 774 local government areas.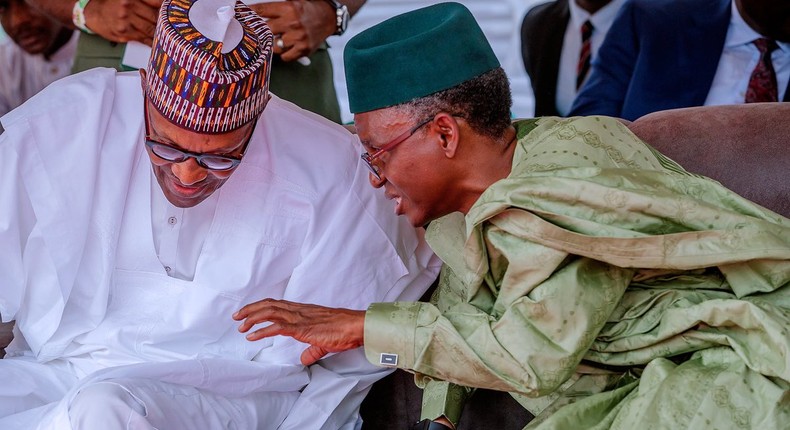 Kaduna State governor, Nasir El-Rufai, has called for an emergency recruitment of 774,000 willing Nigerian youths into the security agencies.
After receiving a quarterly report on security in Kaduna on Wednesday, October 20, 2021, the governor called for a collaboration between the Federal and State Governments to make the programme possible.
The 61-year-old said the government can change the game against insecurity if 1,000 youths can be recruited from each of the 774 local government areas in the country.
He said, "This will be a surge in numbers that is unprecedented since the civil war.
"An influx of 774,000 new boots on the ground will be a significant blow against criminals and an employment boost."
The Federal Government has struggled with containing escalating insecurity all over the country, with security agents dealing with multi-faceted crises across regions.
Bandit groups terrorising many parts of the northern region are of particular concern, especially in Kaduna which is one of the worst-affected states.
El-Rufai called on the Federal Government on Wednesday to declare the bandits as terrorists so that it would make it easier for the military to deal with them without violating international laws.
JOIN OUR PULSE COMMUNITY!
Recommended articles
Sanwo-Olu says Sylvester Oromoni's death is 'disturbing and heartbreaking'
COVID-19 4th wave is coming, Sanwo-Olu warns Lagosians
Kogi Government condemns school bullying following death of Dowen student
Nigeria will collaborate with Belarus for mutual benefits - Buhari
Katsina moves to reform Almajiri education system
'Buhari is doing very well' - Uzodinma
Northern youth group wants Yahaya Bello as next President
Buhari sacks AEDC management over non-performance, incompetence
Resign now if you have political ambition, Gov Abiodun tells appointees