The national chairman of the All Progressives Congress (APC), Adams Oshiomhole, is reportedly in hot water with the Department of State Services (DSS) over the controversial conduct of the partys primary elections.
According to an exclusive report by TheCable, a source revealed that the former Edo State governor was detained by the secret police on Sunday, November 4, 2018.
He was reportedly interrogated for nine hours on allegations made by certain governors that he received bribe to manipulate the APC's primary elections across the country.
The agency was also revealed to have compelled Oshiomhole to resign as the APC chairman, but he refused, noting that he still has President Muhammadu Buhari's confidence.
The source said, "Adams Oshiomhole was arrested by the DSS, they didn't show him any petition. It was alleged by some governors that he collected bribe during the primaries.
"He was told to resign and he told DSS operatives that he will resign if he loses the confidence of the president. He said everything the party did, he (Buhari) was in the know."
The primary elections of the APC to choose candidates to contest in the 2019 general elections has been trailed by a lot of divisions and controversies within the party.
A lot of state governors are openly feuding with Oshiomhole over what they've alleged to be his role in truncating the processes to install certain candidates.
His most notable feuds are with Ogun State governor, Ibikunle Amosun, Imo State governor, Rochas Okorocha, and Zamfara State governor, Abdulaziz Yari who all failed in their bids to handpick their successors.
Oshiomhole has briefed Buhari on DSS encounter
Another source disclosed to TheCable that Oshiomhole met with President Buhari on Monday, November 5, to brief him on his encounter with the DSS.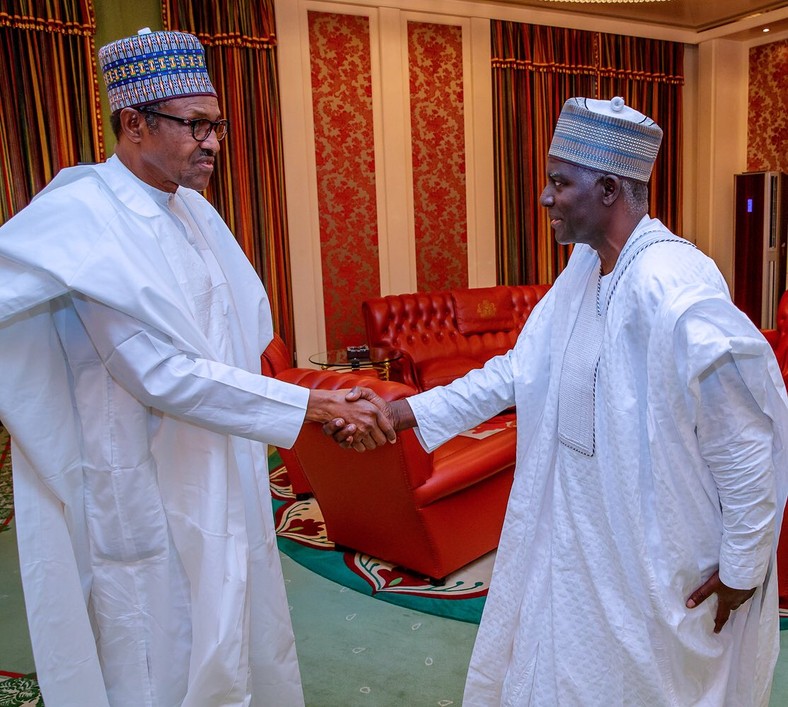 The source said the president was shocked by the development and promised to look into it.
"On Monday night Oshiomhole met with the president and briefed him on what happened and the president was shocked," the source said.