Dino Melaye fears violent revolution of the poor against Nigerian leaders
Senator Dino Melaye has warned Nigerian leaders that a violent revolution might occur in the future.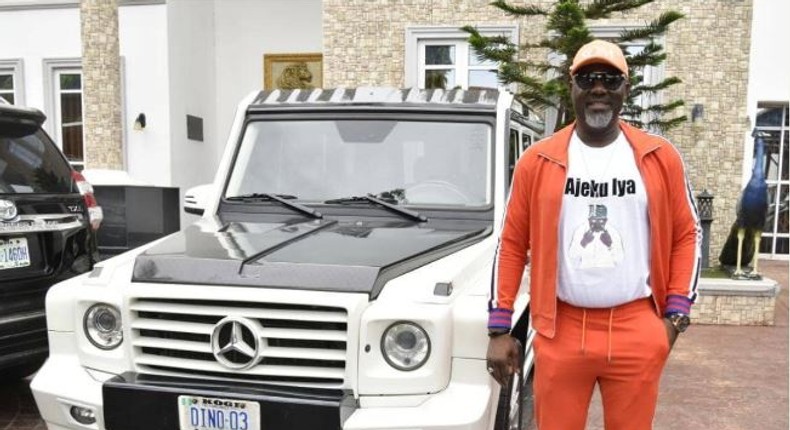 Senator Dino Melaye has expressed fears that poor Nigerians might one day perpetrate a violent revolution against the countrys leaders.
The lawmaker took to his Twitter account (@dino_melaye) on Friday, May 17, 2019 to warn Nigerian leaders about how the country's economical imbalance could lead to perilous times.
He posted, "I am afraid of the revenge of the poor. It happened in Russia, France and recently in Sudan. It can happen in Nigeria. 
"Housing segregation put us the elite in jeopardy. Ikoyi, Banana, Maitama, Asokoro etc. Our leaders + me beware of violent revolution. Perilous times loading."
Nigerian politicians are constantly criticised by the public for mismanaging the country's resources and diverting public funds into their private pockets.
The country is currently host to the largest population of people living in extreme poverty with an estimated 91.7 million Nigerians currently measured to be living on less than $1.25 (N451.25) a day.
JOIN OUR PULSE COMMUNITY!
Recommended articles
We'll reconcile Tinubu, Osinbajo, other APC aspirants after primaries - Adamu
Buhari returns from Abu Dhabi amidst Electoral Act confusion
Sanwu-Olu signs landmark air quality declaration to improve health, climate
2023: Tambuwal says dialogue will end restiveness in South-East
Presidency: You're already on board, Emir of Katsina assures Osinbajo
Benue governorship: Priest reacts to suspension by Catholic Church
Evil, politics can't divide Nigeria – Tinubu
It's wrong to hold arbitration cases against Nigeria in UK - Jonathan
CAN kicks as irate youths cause chaos in Bauchi over blasphemy allegation