"I almost ran away from doing this job," President says
President Buhari has said he was once threatened to quit when faced with the challenges of Nigeria after he was sworn in.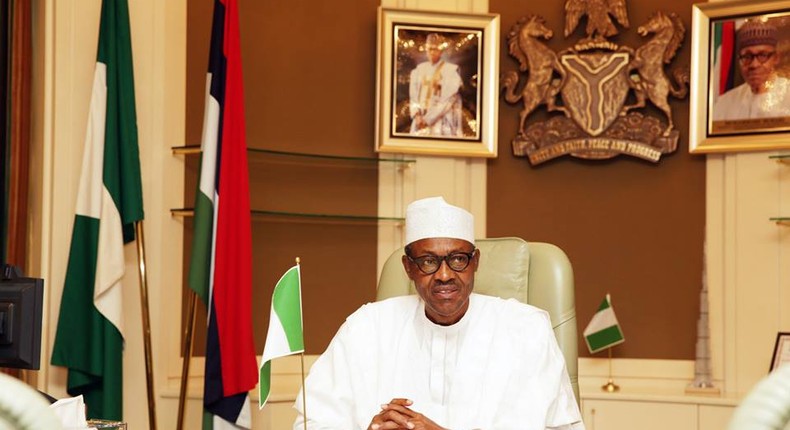 The President said he felt like "absconding" after seeing the enormity of the challenges he will have to deal with when he assumed office in May 2015.
He made this confession on Thursday, November 3, 2016 at the State House in Abuja.
Buhari said: "For 16 years and eight consecutive governments of the other party… there was unprecedented revenue realised, the oil projection which can be verified was 2.1 million barrels per day. From 1999-2015 the average cost of each Nigerian barrel of oil was $100 per barrel.
"When we came it fell to less than $30 per barrel and is now between 40 and 50. Actually I felt like absconding because 27 out of 36 states in Nigeria cannot pay salaries and and we know they have no other source than to depend on salaries," the President said.
He further narrated how scared he got when he found out that the country has no savings and many people were milking the country dry in the petroleum sector.
JOIN OUR PULSE COMMUNITY!
Recommended articles
Pastor Enenche warns witches, wizards coming for Tinubu's inauguration
Senate passes Bill to take CBN Ways and Means advances to FG 15%
Buhari preaches unity, inclusion as Kenyatta delivers inauguration lecture
Buhari to make farewell broadcast to Nigerians on Sunday
Elections are over, it's time to unite Nigerians - Kenyatta tells Tinubu
Our government has no Islamisation agenda - Shettima assures Nigerians
Governor-elect, Alia vows to prioritise Benue children's welfare
Buhari could have achieved more by monitoring appointees – IPAC
My staff worked under intense pressure — Aisha Buhari