Bobrisky lands 1st lead role in Nollywood [Video]
Bobrisky, who is popular for his snapchat skills, is making his major acting debut. Watch him on set with Toyin Afolayan.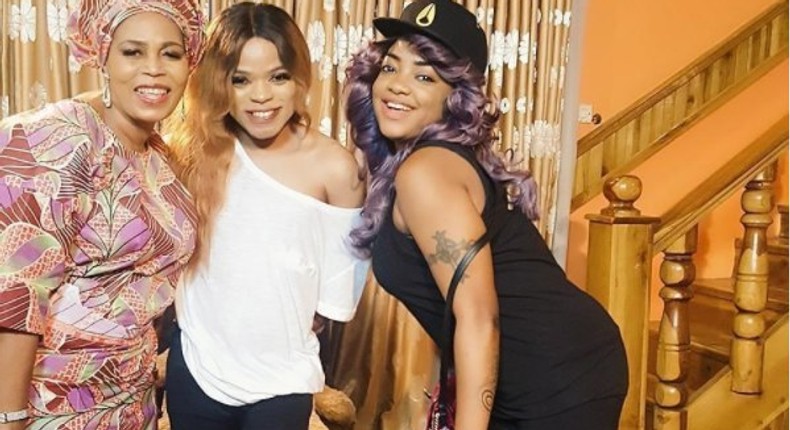 Bobrisky is an Internet sensation and now the latest Nollywood actor.
Recently, Nigerian actress Tayo Sobola announced that Bobrisky will feature in her latest movie, "Ojuloge."
The movie stars him alongside Toyin Afolayan and tells the story of a mother, who wanted a female child but got a male child.
She gets comfortable dressing up her son as a female until nemesis catches up with the boy after he almost gets killed by ritualists hunting for female victims.
Sobola also shared a video of Bobrisky dancing with his on-screen mother on the set of the upcoming indigenous movie.
As the most popular crossdresser in Nigeria, Bobrisky does posses certain traits that should make his major acting debut an easy task.
Born Okuneye Idris Olarenwaju, Bobrisky is best known for his snapchat activities and bleaching cream.
His first role in a Nollywood movie was in the third season of "Gidi Up," which is yet to be released.
"Ojuloge" is directed by Elijah Tolulope Rotimi.
JOIN OUR PULSE COMMUNITY!
Recommended articles
How UAE ban almost ruined my wedding - Rita Dominic
Will Smith recounts the 'horrific' Oscar slap incident as he promotes his new film
Asake records 6 songs in the top 10 of Apple Music top 100 songs of 2022
Asake goes big in colorful music video for hit single 'Organise'
AY celebrates 14th wedding anniversary with adorable family photos
Streaming Farms In Nigerian Music: The abominable apple everyone seems to be eating [Pulse Explainer]
'He slept into glory' - How Sammie Okposo passed away
Popular content creator Kie Kie welcomes first child
Some of the most popular TV game shows of all time
Get our Top Stories delivered to your inbox