Why Amaechi is Buhari's best ministerial nominee
Amaechi's nomination for a ministerial position has been received with surprise, outrage and even anger by many around the country.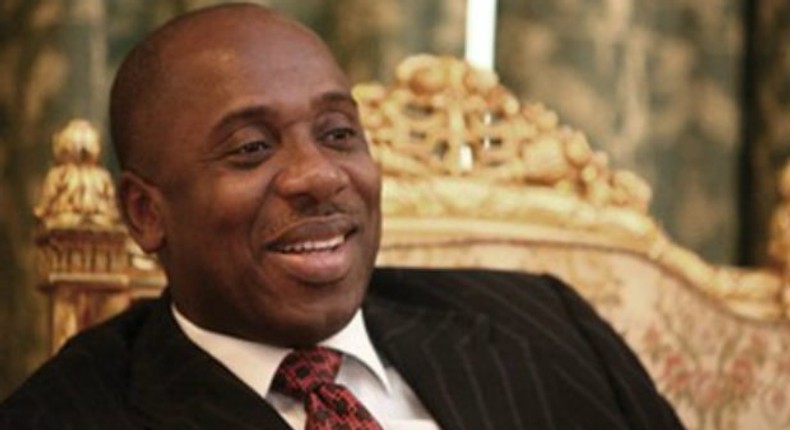 Amaechi's nomination has been received with surprise, outrage and even anger by many around the country.
The former governor is almost synonymous with the change that Nigerians now look forward to because he spearheaded the rebellion that led to the fall of the Peoples Democratic Party (PDP) and the rise of the All Progressives Congress (APC).
"I was so determined that there would be change because if there was no change, I would be finished. For me, it was a matter of life and death. The federal government sent a signal that if they won, nobody should allow me to leave Nigeria," Amaechi said on Thursday, May 14, 2015, during the public presentation of the book, "Dynamics of Change: The Amaechi Years"
"The political atmosphere today, whatever you call it, change or hope or cautious hope and naked hope or careless hope, I recognise two personalities, in particular, who led the chant of change. One of them, I call him the architect of the process, the architect, in fact, that houses the essence of hope. That is Ahmed Bola Tinubu. The other person was unconsciously, perhaps, the arrow head of that charge that led to the change and that is the man that we gather here to celebrate," Soyinka said.
"He (Amaechi) was the one who said no, we cannot turn the clock backwards. Nothing about the philosophy of the clock runs against what we were hoping for. It was a very unpopular and risky decision to take. I remember someone very close to me that said I hear you are close to Rotimi Amaechi, tell that young man that he is going to destroy himself…" he added.
Every Nigerian that voted for Buhari should be grateful to Amaechi for ensuring the start of a new dispensation; a dispensation of hope and a dispensation of change.
The former governor is not without his flaws but as Buhari said during his inaugural speech, 'the past is prologue' hence we must forgive him and press on as a country to the bright new future that awaits.
JOIN OUR PULSE COMMUNITY!
Recommended articles
18,050 adults, 795 children infected with HIV/AIDS, on treatment in Borno – BOSACA
Kwara Govt warns citizens against roadside selling, indiscriminate dumping of refuse
You're free to contest for Edo governor  —  Obaseki tells Shaibu
PDP's candidate determination is solely the party's right – Obaseki
CAN prays for success of Tinubu's 2024 Budget of Renewed Hope
MC Oluomo secures second term as NURTW Lagos Chairman
Sarkin Fulani of Kwara sentenced to life imprisonment for kidnapping
We'd soon settle who owns Lagos – Erelu Kuti IV
Ondo State government dispels signature forgery allegations against Akeredolu
Shelly-Ann Fraser-Pryce: Track legend signs mouthwatering deal with luxurious wristwatch brand
Sha'Carri Richardson: World's fastest woman reportedly bags $20,000,000 endorsement deal
She needs a break - Super Falcons coach explains Ashleigh Plumptre's absence from team
Sergio Ramos makes Champions League history 31 years after Daniel Amokachi
Thiago Silva recalls TB fright ahead of Chelsea debut