5 TV shows with most nudity
Considering the popularity of the shows that have nudity in abundance, it is safe to say viewers no longer cringe at graphic sex scenes.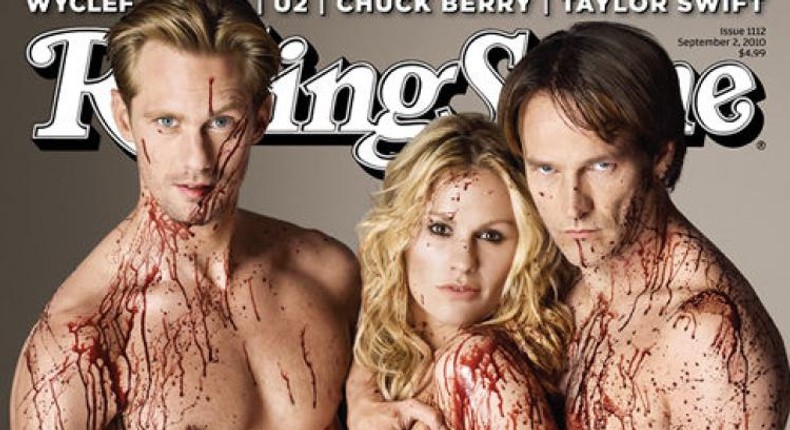 There are over 50 shows on TV that broadcast nudity, and some of them are our favorites.
Sex sells, and taking into consideration the popularity of the shows that have it in abundance, it is safe to say viewers no longer cringe at graphic sex scenes.
From "Power" to "Masters of Sex," check out five TV series with the most nudity.
There's nothing restrained about Ghost and Tasha or Angela's make-out sessions. The show about drugs features lots of graphic nude scenes.
The gritty style of the show is accentuated by some pretty raw and rough sex scenes. From Daenerys Targaryen and Khal Drago to Littlefinger's whore house, "Game of Thrones" has presented us with enough on-screen nudity to last a century.
Though the nudity and sexual content on the show have been criticized severally, "GOT" is still an interesting medieval drama with a lot to offer.
The HBO show presented fans with lots of raunchy, and often blood-soaked sex scenes. From Eric Northman to Jason Stackhouse, "True Blood" couldn't go through an episode without some stripping, fang-bangers, bondage or orgies.
4. "Spartacus - Blood and Sand"
Nudity on "Spartacus" is a large contrast to the amount of graphic violence on show. From full frontal male and female to straight and homosexual, the show had lots of nude and sexual scenes to offer.
Anyone tuning into "Masters of Sex" expects to see lots of sex, as the title is already a giveaway.
While a lot of this raunchy scenes happen in medical scenarios, the show still offers graphic scenes in bedrooms, and even on floors.
JOIN OUR PULSE COMMUNITY!
Recommended articles
10 must see documentaries now streaming on Showmax
Zadok vs. Progress: Who will win Nigerian Idol Season 7?
Tha Boy Myles releases video for single 'Sugar'
Amstel Malta's fan reporters give scoop on #AMVCA8 experience
#HMSalone: Another great reality tv show in Africa to watch...
Future Sounds Vol.8 featuring Naya Akanji, Dtwins, Paybac Iboro, Idyl, and more
Watch the official trailer for Jennifer Lopez' 'Halftime' documentary
'Funke and my dad cheated on each other' - Funke Akindele's stepson continues to drag her on Instagram
Blossom Chukwujekwu's ex-wife Maureen Esisi reacts as he remarries