Couple end engagement for good
In a recent interview with 'Global Grind', Lira Galore confirmed she's officially single again and blames split from Rock Ross on social media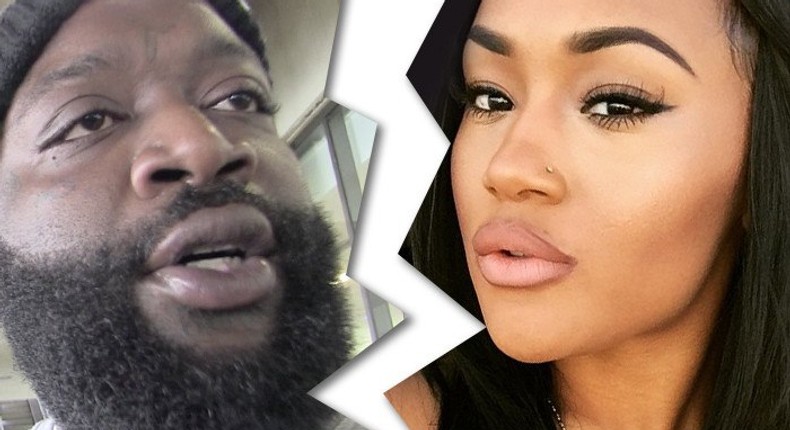 Rick Ross and Lira Galore have broken up!
The couple, who got engaged in August 2015, have reportedly been having problems in their relationship.
The pair allegedly split back in November but bounced back together, posing for a photoshoot in Paper magazine a month later. In a recent interview with 'Global Grind', Galore confirmed she's officially single again.
"I think the initial breakup was a combination of everything from people digging up tweets when I was 17-years-old tweeting about different people, to the picture of Meek," she shaid, referring to an old photo of herself and Rozay's labelmate in the club.
"I went to his (Ross') tagged photos one day and it was only that picture of Meek, and it was just that photo. Everybody just kept posting it and I felt like as a man, he just couldn't handle it when it was just nothing. I feel like during that time apart he realized he was tripping, so we got back together," she continued.
As for why they've finally called it quits, she said, "We just decided to go our separate ways. I'm 22 and this was my first time in love and I put it out there. I'm still in love with him, but some things don't go as you would like them to go."
JOIN OUR PULSE COMMUNITY!
Recommended articles
BBNaija's Kess loses son
Charly Boy says Nigeria will soon become a war-torn country if vagabonds remain in power
Beauty queen Precious Chikwendu celebrates 'scarniversary'
I've N1bn to donate, what party are we voting for? Naira Marley asks
Kreglex Productions partners with NGOs to launch The Cabal Talk Show; Ladies Cabal and Men Cabal
BBNaija 7: Level one housemates are boring motherf**kers - Phyna
Nigeria's Oscar submission 'The Milkmaid' lands Amazon Prime Video debut
Bordegga - 'Late Bloomer'; The E.P trailblazing for new school Afrobeats
BBNaija 7: Live updates of the 'Level Up' season (Week 3)