Meet legendary comedian's brilliant daughter
Ali Baba shows off his daughter who is brilliant at Maths.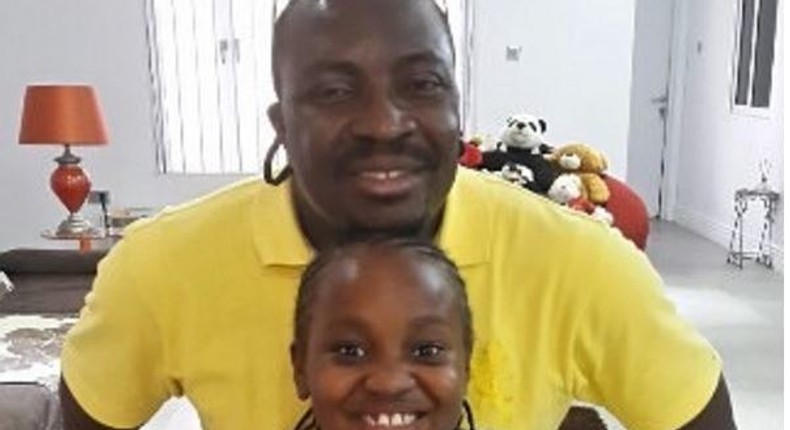 Ace Nigerian comedian Ali Baba, 50 is a proud father.
Today (January 12) he shared a photo of him with his daughter who is brilliant at Mathematics. According to Ali Baba his daughter takes after her mother who works in the banking sector.
"VAvavoom comes home with a certificate attesting to the fact that she is the best student in Mathematics. She didn't get that from me.
"Must be Mummy Mary again!!! Because, after Arithmetics... I gave up. So she is nearly an all rounder. Certificates in #Writing #poetry #piano #violin #flute #art #science #swimming...
"By the way, that her smile is not for the certificate ooo... It's for what the certificate has earned her. She now gets an extra 1 hour of watching #nickledeon #cartoons and her favorite movies... This weekend in view!!!" he wrote.
Ali Baba is about to debut his new TV show called ''. Watch more on the comedian in Pulse TV video below.
JOIN OUR PULSE COMMUNITY!
Recommended articles
BBNaija's Kess loses son
Charly Boy says Nigeria will soon become a war-torn country if vagabonds remain in power
Beauty queen Precious Chikwendu celebrates 'scarniversary'
I've N1bn to donate, what party are we voting for? Naira Marley asks
Kreglex Productions partners with NGOs to launch The Cabal Talk Show; Ladies Cabal and Men Cabal
BBNaija 7: Level one housemates are boring motherf**kers - Phyna
Nigeria's Oscar submission 'The Milkmaid' lands Amazon Prime Video debut
Bordegga - 'Late Bloomer'; The E.P trailblazing for new school Afrobeats
BBNaija 7: Live updates of the 'Level Up' season (Week 3)