Senator
Senator Marafa, the chairman, Senate Committee on Petroleum (Downstream), is seeking to fly the APC flag at the governorship election in 2019.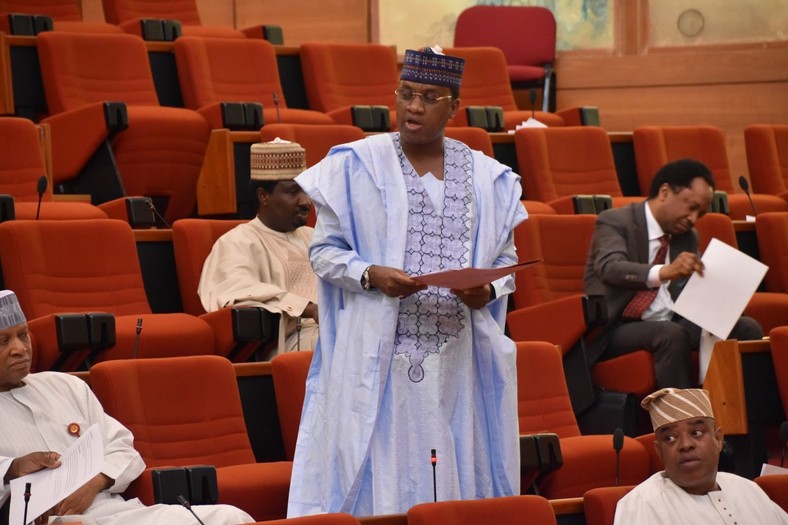 Reacting to a media report that Oshiomhole met with the nine gubernatorial aspirants in the state and agreed on a consensus candidate, Marafa said he did not meet the APC chairman.
"My attention has been drawn to an online publication headlined: "Oshiomhole meets Zamfara Guber aspirants, as party considers Lawal," Marafa said.
"I want to state emphatically that nobody invited me to any meeting after the failed attempt to conduct primaries/consensus as at 12am Sunday 7th October 2018.
"I want to restate further, for emphasis, that there was neither election nor consensus reached among APC aspirants in Zamfara state.
"I will not be a party to any attempt by anybody to sell the tickets of APC to any desperate politician(s) by anybody," he declared.
The Lawmaker had blamed which marred the primary election in Zamfara state.