Former SA president has denied saying 'HIV does not cause AIDs'
To clear the HIV denialism which rocked his tenure, former President of South Africa, Thabo Mbeki On Monday, March 7, 2016 has denied saying that 'HIV does not cause AIDS'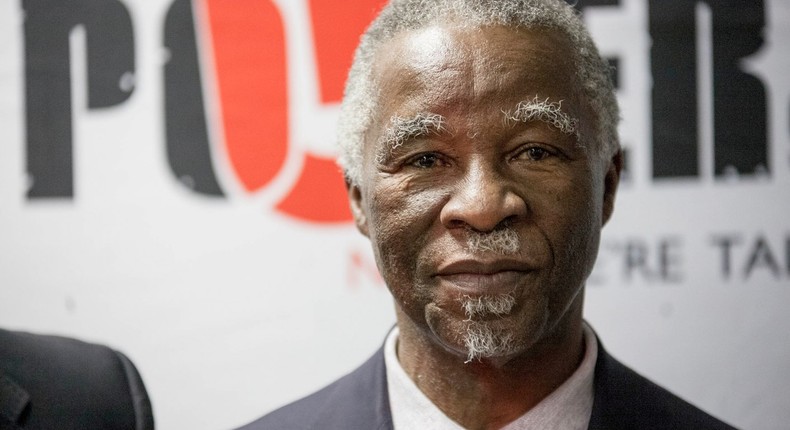 To clear the HIV denialism which rocked his tenure, former President of South Africa,
In his statement he said that what he meant was that the HIV virus cannot cause a syndrome.
"What I said is that 'a virus cannot cause a syndrome'," Mbeki said.
He added that AIDs is a syndrome caused by a collection of well-known diseases, but not caused by one virus.
"Aids is an acronym for 'Acquired Immune Deficiency Syndrome' – therefore Aids is a syndrome, i.e. a collection of well-known diseases, with well-known causes. They are not, together, caused and cannot be caused by one virus! I said that HIV might be a contributory cause of immune deficiency – the ID in Aids."
According to , in 2006 the leading cause of death was Tuberculosis while HIV was the 9 leading cause of death
"I am convinced that it would be perfectly understandable that the normal, thinking African would ask the questions: Why did it come about that so much noise was made internationally about the 9th leading cause of death in our country, with not even so much as a whimper about the 1st leading cause of death, tuberculosis?"
"Did this have to do with the fact that South Africa could be a lucrative market for the sale of ARVs, as it now is?"
During Mbeki's tenure, he was accused of several policies that denied thousands of HIV-positive South Africans access to antiretrovirals (ARVs).
JOIN OUR PULSE COMMUNITY!
Recommended articles
FG backs US on visa ban for Nigerians disrupting democracy
Why I am not allocating land in FCT – Minister
7 governors who have been sacked by Nigerian courts since 2012
What went wrong with BVAS in the Osun governorship election?
Jandor promises to convert Lagos 'Area Boys' into positive tools if elected
BREAKING: Court dismisses suit seeking Buhari's sack
NDLEA bursts trans-border cartel, arrests 5 kingpins, seizes skunk, meth in compressors
APC accuses PDP of planning campaign of calumny against it and Tinubu
We are winning the war against oil theft, says Brigade Commander