Minister says ministry will embark on housing development
He added that proper housing planning was key to project completion, cost control and reduction in variation requests, as well as financial calculations.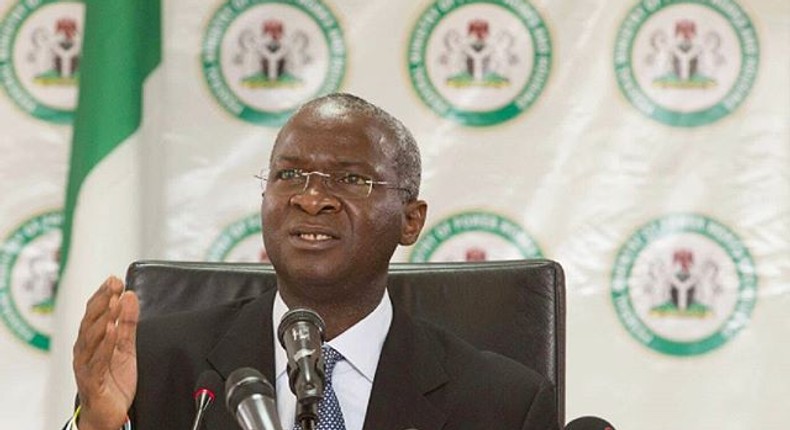 He made this known at the 35th Annual General Meeting (AGM) of Shelter Afrique, saying 12 states had already donated land for development by theministry.
According to him, the ministry is taking the next step to survey the plots of land and develop layouts, preparatory to commencement ofdevelopment, while more responses are being awaited.
The minister said that a lot of work had been done by staff of the ministry toward concluding the plan for land development.
He noted that the existing National Housing Policy in the country was only a policy statement and not a plan, and that the ministry was currently developing the needed plan to make the policy a reality.
``I acknowledge that there is, for example, a National Housing Policy of 2012. Some have chosen to call it a plan to the extent that it is a broad statement of intent about providing housing, it is a policy statement.''
He, however, said the ministry must focus on those in the majority and those who were most vulnerable in terms of housing development.
He added that the ministry must also focus on those who graduated from university about five years ago and more; people who were in the income bracket of grade level 9 to 15 in the public service and their counterparts.
``The taxi drivers, market men and women, farmers, artisans who earn the same range of income should also be consdered.''
Fashola said in order to capture the target population, the ministry needed to conduct a survey to determine what they expected and what they could pay as well as evolve agreeable housing types.
Other requirements in the ministry's plan, the minister said, included ensuring that the designs would reflect behavioural patterns of Nigerians.
He noted the patterns as adequate storage, lifestyle needs, water supply, power supply, waste and sewage management and transport needs and landdensity were other key factors.
``The plan also include ensuring that the process of issuing legal title is in place and focus on post-construction maintenance to ensure that houses remain in good condition after they have been sold,'' the minister said.
The News Agency of Nigeria (NAN) reports that the four-day AGM and Symposium has ``Housing Africa's Low Income Urban Population'' as its theme.
--------------------------------------------------------
See Pulse PHOTO-NEWS gallery below:
JOIN OUR PULSE COMMUNITY!
Recommended articles
Half of Sudan's most vulnerable children could die without aid-UN
Gridlock on Kaduna-Abuja highway has been resolved - Kaduna govt
No evidence of ISWAP or it's operatives in Edo – State govt
Insecurity will end before end of year – Buhari assures Nigerians
Wike didn't say Tinubu offered him senatorial ticket - Governor's aide
Nigeria's only 100 Cross River gorillas face extinction
APC appoints Omole as Director, Diaspora of Campaign Council
166 countries to attend UN World Tourism Organisation conference in Lagos
Police seize cache of ammunition, arrest 3 suspects in Lagos
Get our Top Stories delivered to your inbox