Actress speaks on Cersei's "Game of Thrones" season 6 finale victory
Lena Headey speaks on duration of her reign as Queen of the Seven Kingdoms and the character she thinks should kill Cersei.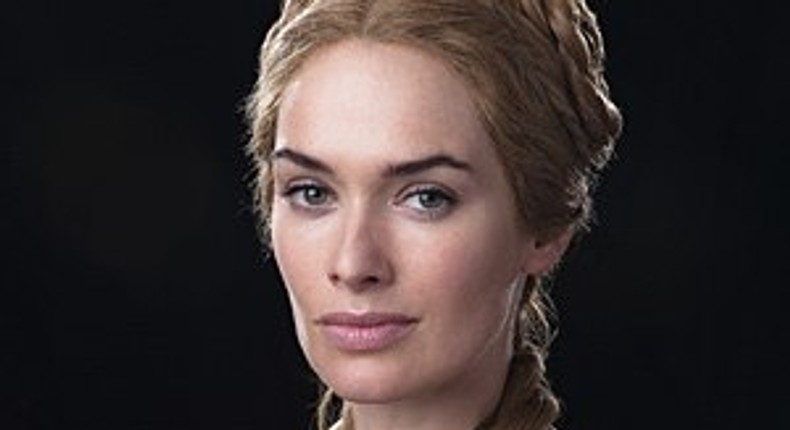 It was a night of both triumph and failure for the character who got her heart desire after seasons of fighting and scheming, but also lost her last child.
Finally sitting on the Iron Throne, Lena Headly who plays Cersei spoke on the finale which she described as her character's "greatest moment of triumph."
"She gets rid of all her enemies, that she knows of anyway. Then there's that moment where she goes to see dead Tommen and she thinks, 'Ah. Well. I'll take the crown.' It's so wrong,"  Headey said in an interview with EW.
Speaking on the scene with Cersei and her former jailor, Septa Unella, she said "The scene was meant to be worse, but they couldn't do it. This is like the tame version."
On Cersei ascending the throne, the actress said she doesn't think Cersei's reign will last for long. "Surely not! Not a chance in hell. It's a moment of punctuation in the madness," she said.
The actress also revealed the character she thinks should kill Cersei. According to her, she prepared to face her death as long as it is glorious and gory, and carried out by the right person.
She further stated that she thinks it will come at the hands of Arya or Tyrion.
JOIN OUR PULSE COMMUNITY!
Recommended articles
KAP Film and Television Academy graduates 1st set of trainees
10 must see documentaries now streaming on Showmax
Zadok vs. Progress: Who will win Nigerian Idol Season 7?
Tha Boy Myles releases video for single 'Sugar'
Amstel Malta's fan reporters give scoop on #AMVCA8 experience
#HMSalone: Another great reality tv show in Africa to watch...
Future Sounds Vol.8 featuring Naya Akanji, Dtwins, Paybac Iboro, Idyl, and more
Watch the official trailer for Jennifer Lopez' 'Halftime' documentary
'Funke and my dad cheated on each other' - Funke Akindele's stepson continues to drag her on Instagram