"Don't judge" - Dr. Phil reacts to NBA star's tragedy
Dr. Phil is asking critics not to judge Lamar Odom for the circumstances surrounding the brothel incident.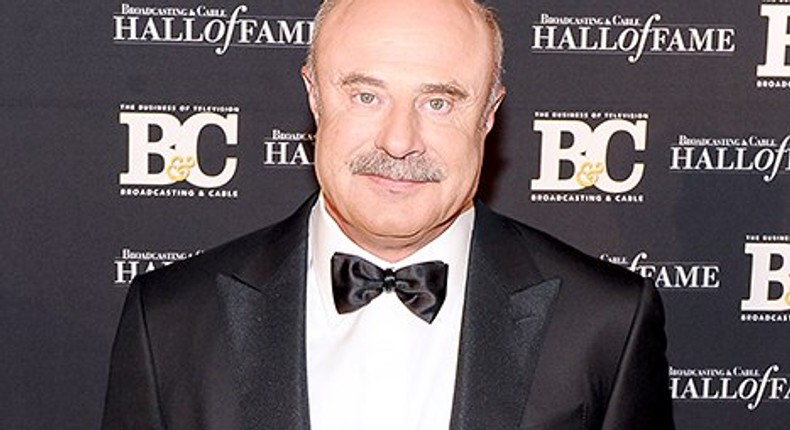 Dr. Phil is asking critics not to judge Lamar Odom for the circumstances surrounding the brothel incident.
"I truly hope that he gets through this acute crisis right now," Dr. Phil, 65, told Us magazine and other reporters at the Broadcasting & Cable Hall of Fame Awards in NYC on Tuesday, Oct. 20. "And I hope that everybody around him — friends and family — focus on that recovery right now."
"This is not a time to be judging how he got there or any of those circumstances," the TV personality said. (As authorities revealed, Odom used drugs along with an herbal Viagra when he first checked into the ranch. His blood test results are still pending.) "This is a time to be focused on getting a complete physical recovery, physiological recovery.... He'll take that momentum of getting through that acute crisis — take that momentum into every area of his life with that."
The TV psychologist had kind words, above all, for Odom's wife, Khloe Kardashian, whose lawyer went before a judge on Oct. 21, and asked to withdraw their divorce documents. The KUWTK star, 31, initially filed for divorce from Odom, 35, in December 2013.
"I would think at this point, the message needs to be that 'You are loved... I'm behind you a 100 percent,'" Phil advised Kardashian in his interview with Us. "Because the last thing in the world that someone, who is struggling at this point needs, is any kind of message of judgement or criticism."
Dr. Phil went to advice Khloe on the type of conversations she should be having with Lamar, saying:  "Look, we're sorry you're in this situation. We love you. We're behind you and we want you to come back 100 percent. If things need to be talked about or discussed, there's plenty of time to do that. Now, let's get you healthy. Lets protect your life and get you as much recovery as we possibly can because you don't want residuals here. You don't want to stop adhering to the medical regimen one minute too soon. You want to make sure that just because you're up and having conversation doesn't mean that you're fully recovered. You got to do everything necessary to make sure that your brain is back online and that you're doing what you need to do physiologically.'"
JOIN OUR PULSE COMMUNITY!
Recommended articles
'Red Notice' becomes the most-watched movie on Netflix!
Mr. Dutch and Chief Priest are high off life in video for 'Chop Life x2'
Nigerian Navy places Cute Abiola on one-month 'extra duty' for ridiculing police
Ubi Franklin calls out some colleagues over silence following controversial death of Sylvester Oromoni
'Amina' becomes first Nollywood title to hit Netflix's global top 10 list
Mercy Johnson, Tonto Dikeh, others demand justice for Sylvester Oromoni
Campari, MTV Base and the godfather 2Baba join forces to put Africa's new wave of culture creators and their fans on the big stage – This is Passion Project!
AMVCA announces call for submission ahead of 8th edition
Joke Silva to play Funmilayo Ransome-Kuti in Bolanle Austen-Peters directed biopic