How long can she hold on to her marriage?
Caroline Danjuma has been dogged with controversies within the last 5 years. Will she call it quits soon?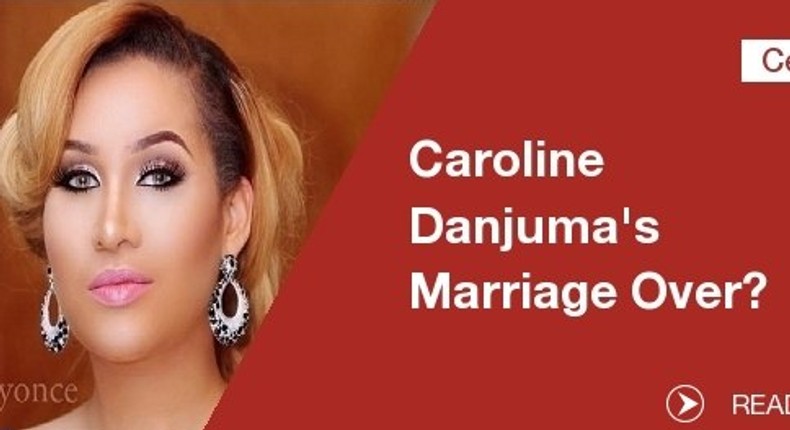 The 9-year-old marriage has had more than it's fair share of drama starting from 2011 when it was reported that
The latest controversy in the marriage between the billionaire and the actress happened on Sunday, April 3, 2016 when Olisa TV published photos of a man identified to be Musa Danjuma having dinner with an unknown woman.
At first it felt like Caroline Danjuma had given up on her marriage when she wrote "Well I have fought a good fight to sustain my home and I know I gave it my best shot .. Even though it is not in my nature to give up but sometimes you just have to let go and pray for the best."
Further into her lengthy caption on Instagram shared yesterday (April 4, 2016) she made a u-turn. "I see a man who takes good care of our kids , a man who has supported me financially , yes he might not be the best husband but I appreciate him in every way . No one ever gets a complete man . We might not be compatible as husband and wife but I am blessed to have him in my life."
It won't take a shrink to tell you that Caroline Danjuma is holding on to a marriage she believes is no longer working. She is most likely hanging on for the sake of her kids.
In February 2016 there were rumours that she was about to divorce her husband after reports came out that he allegedly impregnated his mistress. Caroline Danjuma however showed up with her husband and kids at a movie premiere. Can you see a pattern here?
In December 2015 she had a nasty fight with one of her husband's alleged mistresses Jyoti Matharoo on Instagram. "I believe forgiveness heals better," the mum of two said, adding, "never burn bridges."
She further wrote "Time they say heals all wounds but I believe forgiveness heals better… Let it go but never go back on your words . It is better to live in peace than to drain ur self in hate. #neverburnbridges #focusonwhatisparamount #knowyourworth."
How long will Caroline Danjuma hold on to a rocky marriage? Will she soon file for divorce or stay in her marriage to the very end?
You can read about her marriage troubles in the infographic above?
JOIN OUR PULSE COMMUNITY!
Recommended articles
Uche Maduagwu makes u-turn, says he is gay
Marvel comics to introduce new gay Spider-Man character
Precious Asuai & Tosin Oyalegan debut anthology film 'Something Special'
Yul Edochie offers to help homeless colleague Kenneth Aguba
Paul Okoye says the entertainment industry is the only sector making progress in Nigeria
Simi named as latest Spotify Equal Africa artist
DJ Tunez teases new single that features Wizkid
Binny Boy announces new project
10 Songs slept on in the first half of 2022