The 10 worst countries in the world for women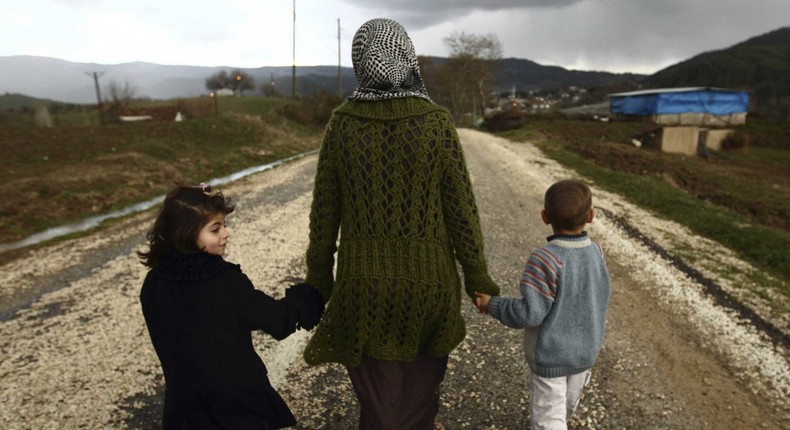 While the Nordic countries dominate the best countries for women's list , the lowest-ranking countries on the index are historically more unstable and volatile.
Keep reading to see the 10 worst countries for women.
10. Niger
Daniel Berehulak/Getty Images
Only17% of women in Niger aged 15 to 24 are literate, according to a list compiled by ONE campaign (a non-profit aiming to fight extreme poverty and preventable disease).
Additionally, Save the Childrenreleased a 2016 report of the best and worst places for girls based on five indicators, which included child marriage and adolescent fertility rates, and Niger, where76% of young women were reportedly married before they were 18, and one in five adolescent girls gave birth a year on average, scored thelast place in a list of 144 countries.
9. Sudan
BusinessInsider USA Images
According to a profile from UNICEF, 34%of women aged 15 to 49 in Sudan believe that a husband/partner is justified in hitting or beating his wife under certain circumstance, and that 34% of women aged 20 to 24 were married or in a union by the time they were 18.
8. Mali
BusinessInsider USA Images
7. Iraq
BusinessInsider USA Images
A 2010 United Nationsfact sheetstated that one in five Iraqi women were subject to domestic violence, and a 2012 Ministry of Planningstudyfound that at least 36% of married Iraqi women have experienced some form of abuse at the hands of their husbands.
6. Congo, Democratic Republic
BusinessInsider USA Images
Al-Hadji Kudra Maliro / AP
Congo has the potential to be one of Africa's richest nations, due to its wealth in natural resources however, it remains one of the world's least developed countries, with at least 7.5 million in dire need of humanitarian assistance.
5. Central African Republic
BusinessInsider USA Images
The Central African Republic (CAR) has been embroiled in violent armed conflict since 2013 , and instances of violence against women, including rape, have been reported by the UN.
"Numerous cases of violence against women, in particular sexual abuse and rape, have been reported in all of the localities that Seleka combatants have passed through," the Special Rapporteur on violence against women, Rashida Manjoo, reported in 2013 .
4. Pakistan
BusinessInsider USA Images
3. Yemen
BusinessInsider USA Images
2. Afghanistan
BusinessInsider USA Images
1. Syrian Arab Republic
BusinessInsider USA Images
"Gender-based violence continues to undermine the health, dignity, security and autonomy of its victims in Syria," said Panos Moumtzis , the Regional Humanitarian Coordinator (RHC) for the Syria Crisis. "Its imperative we do more."
JOIN OUR PULSE COMMUNITY!
Recommended articles
Inside the most expensive school in Ghana where kindergarten costs GHc176K a year
Top 10 African countries with the most expensive gas prices in 2022
Top 10 African Countries with the highest inflation rates in 2022
"I was a one time mechanic", says Khaid as he narrates how Sydney Talker discovered him
When and where to watch Super Eagles of Nigeria vs São Tomé and Príncipe
Owo attack: Buhari condemns killing of worshippers in Catholic Church
BREAKING: INEC confirms Machina, denies Lawan Yobe North senatorial seat
Owo massacre: Amotekun arrests suspects in connection with church attack
APC Chairman Adamu announces Ahmed Lawan as consensus candidate