5 things to do in the city during the weekend
Lagos can be a lot of stress during the week but a lot of fun during the weekend.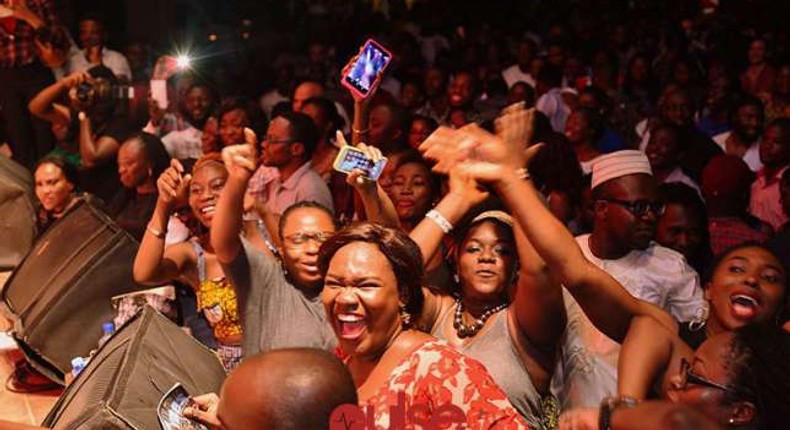 Lagos is a very busy city and you can get choked up with work and traffic during the week.
When it's weekend a lot of people are fagged out and do not know what to do. Many Lagosians stay indoors and bore themselves it is Monday morning again. It is a cycle that robbed people of their fun and happiness.
The weekend is here and if you are one of such people these are some of the things you can do during the weekend.
The best time to watch movies in Lagos is during the weekend. Chances are that you are too tired to watch Logan or a Nollywood movie during the week. Saturday and Sunday are the perfect days to hit the cinema. You have nothing to do but eat, relax and have fun watching a cool movie instead of being stuck at home.
During the week, Lagos is a traffic possessed city. After leaving work, traffic would suck the remaining energy and enthusiasm you have. At home, all you want to do is rest. Unfortunately, you can't focus on your hobbies during the week. The perfect time for you to concentrate on your hobbies is during the weekend when you have peace of mind and your time isn't swallowed up by mad traffic.
One of the best things to do in Lagos during the weekends is to chill at a neighbourhood lounge. Thankfully, Lagos is filled with good lounges. By evening, you can take a stroll to a nearby lounge and relax with some good music, food and alcohol. This is the preferred choice for a lot of bachelors and spinsters.
This is a classic tip. Lagos is filled with hot spots for books. You can buy second-hand best sellers under several bridges in Lagos. During the weekend you can buy a few books, lock yourself in and read some good fiction.
Lagos is a vibrant place filled with melodious sounds from music bands. During the weekend, there are plenty venues where live music can be enjoyed. One of such places is the New Afrikan Shrine. Every Sunday night, Femi Kuti plays live with his band. This is a sweet way to recharge your batteries for the tense week ahead.
JOIN OUR PULSE COMMUNITY!
Recommended articles
BBNaija's Kess loses son
BBNaija: Beauty disqualified from reality TV show
Super Eagles star Kenneth Omeruo makes history at Leganes
BBNaija 7: I wonder how you were roommates with Hermes, he looks like a shrine – Phyna to Khalid
BBNaija 7: Highlights from Week 2's Saturday night party
BBNaija 7: Biggie might be swapping housemates today, here's why
Nigeria's Falconets defeat France 1-0 in heavy rain
BBNaija 7: Chichi twerks aggressively on Deji [Video]
Toyin Lawani loses baby