Taliban meeting of 3,000 attacked in Kabul
A senior spokesperson for the Taliban government, Zabiullah Mujahid, on Thursday reported that a large meeting of Taliban officials in Afghanistan's capital Kabul, was attacked by unknown persons.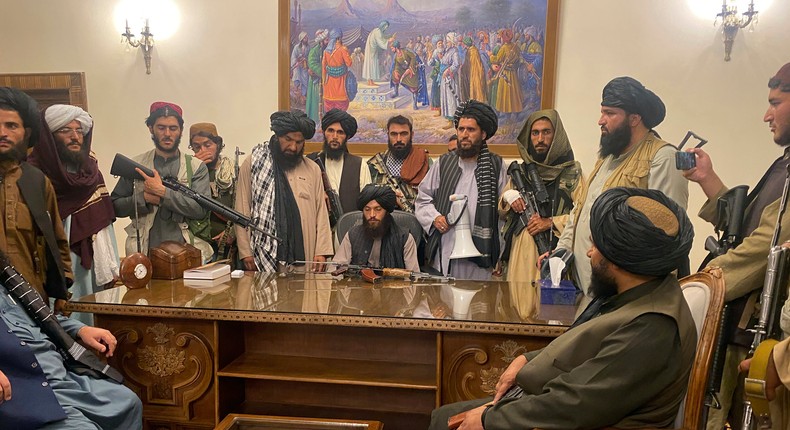 Mujahid, however, who said that the situation was under control, added that there were no reports of casualties.
According to him, the rebel group National Resistance Front (NRF), has claimed responsibility for the attack.
Some 3,000 Taliban representatives had gathered in Kabul for a Loya Jirga, an important assembly of leaders to decide on political issues.
On Wednesday, Afghanistan's acting deputy prime minister, announced that females were banned from participating in the large gathering, organised by the Taliban to address issues of national unity.
Abdul Salam Hanafi told state broadcaster RTA, that the gathering was the first of its kind since the Taliban took over in August 2021.
When asked if women would attend, Hanafi said male delegates would represent women.
"The women are our mothers, sisters, we respect them a lot, when their sons are in the gathering it means they are also involved, in a way, in the gathering.
Hanafi said religious leaders had asked the meeting to address an Islamic system of government, economic and social issues.
JOIN OUR PULSE COMMUNITY!
Recommended articles
I have broken no law accepting Tinubu's appointment – Keyamo
Osun to hold Local Government elections on Oct. 15
APC low on funds as staff lament salary delay
Fact-check: Ghanaian President didn't ask Tinubu to give Peter Obi a chance
Peter Obi's camp replies 'Atiku's attack dog', Dino Melaye
China reaffirms commitment to sustaining cooperation with Africa
'I Just dey laff', El-rufai mocks Peter Obi 2m man match in Kaduna
This is our time and nobody is going to take it – Gov. Akeredolu
Monkeypox: Virologist urges government to acquire smallpox vaccines