Protests in Iran after woman was killed for not wearing the hijab properly
The death of a 22-year-old Iranian has caused a lot of unrest in Iran. The protest has been going on for 11 days now.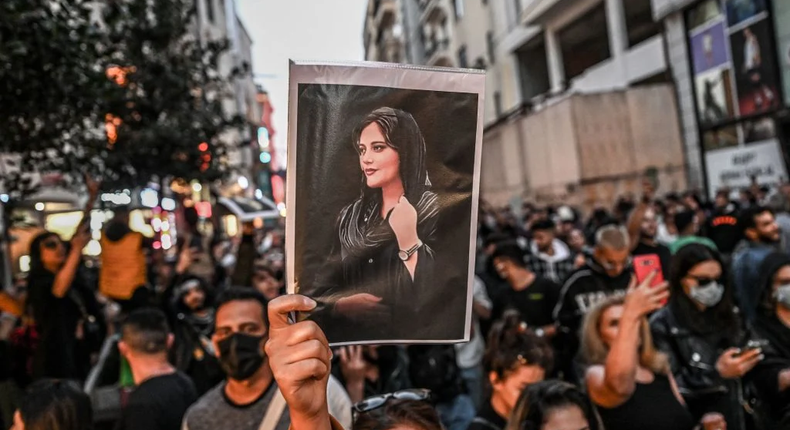 What's happening in Iran?
Mahsa Amini, a 22-year-old who went to visit her family in Tehran was caught by the morality police for not wearing the hijab appropriately.
It was reported that she was beaten by the members of the morality police and even suffered a stroke while in custody. She went into a coma for three days and died in the hospital on September 16 from a cardiac arrest due to brain death. The police said she died of pre-existing conditions.
Reactions to the death of Mahsa Amini
Many Iranian women and some men have taken to the streets to protest the oppressive nature of the Iranian government. Protest that started in Amini's hometown of Saqqez has spread to Iran's 31 provinces.
Women are cutting their hair, and burning their hijabs with chants against the government like, 'Death to the dictator' 'Women, life and freedom'
These protests have not been peaceful. The authorities are clamping down on protesters stating that their protests are not disruptive and violent and they are 'terrorists'
The Iranian government has imposed internet restrictions on social media, and many access the internet by VPN. They also arrested some activists including Faezeh Hashemi Rafsanjani, the daughter of a former president of Iran.
Although the official death toll stands at 41, including children, the actual figure is believed to be much higher.
On social media
Many prominent celebrities including Kim Kardashian have posted about what's going on in Iran.
There is also a TikTok challenge with the hashtag #MashaAmini has over 66 million views. It includes women cutting their hair in solidarity.
JOIN OUR PULSE COMMUNITY!
Recommended articles
Food security: Buhari directs NALDA to buy additional 5 spraying aircraft
No PVC was destroyed during attack on INEC facilities in Osun – REC
Don't bring babies to lecture rooms, Ibadan Poly warns students
I will not probe Okowa's govt if elected in 2023 - Omo-Agege
Minimum wage may rise to N80,000 under Peter Obi - Labour Party
Breaking: DSS gives NNPCL, marketers 48 hours to end fuel scarcity
I'm ready to debate from morning till night - Tinubu
Suspend cash withdrawal limits immediately - Reps tell CBN
Buhari will leave Nigeria better than he met it, says Gambari