Clinton, Trump express shock at Turkey's airport bombing
Speaking on the attack on Turkey, Clinton said, "Terrorists have struck again in the heart of one of our NATO allies."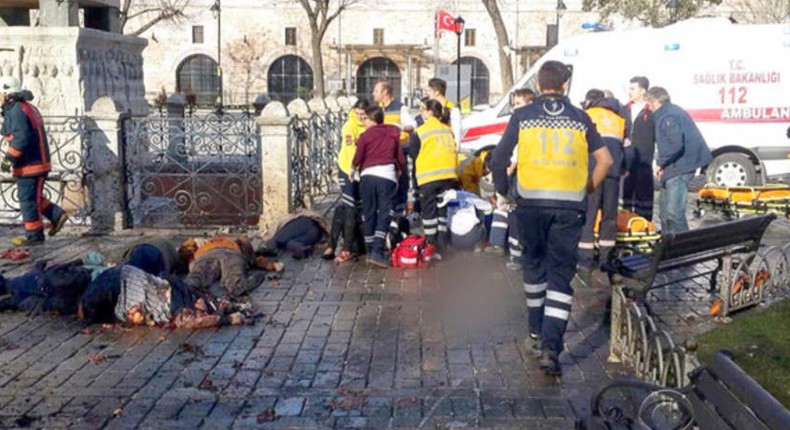 The US presidential candidates,
According to a report by UK Independent Newspaper, two explosions took the lives of at least 36 people and wounded 147 others at the Turkish largest international airport.
The report further revealed that the death count is expected to reach 50 victims.
Continuing, she said, 'Today's attack in Istanbul only strengthens our resolve to defeat the forces of terrorism and radical jihadism around the world. And it reminds us that the United States cannot retreat. We must deepen our cooperation with our allies and partners in the Middle East and Europe to take on this threat.'
On his part, Trump offered prayers with the families and victims involved in the attack saying "The whole world is stunned and horrified."
'The terrorist threat has never been greater. Our enemies are brutal and ruthless and will do anything to murder those who do not bend to their will. We must take steps now to protect America from terrorists, and do everything in our power to improve our security to keep America safe,' he said further.
She continued by offering her thoughts and prayers with the victims and families involved as well as all Turkish people.
The attacks on Istanbul is coming six months after deadly attacks allegedly carried out by members of ISIS on Turkey on January 11, 2016.
JOIN OUR PULSE COMMUNITY!
Recommended articles
PDP primary heavily monetised, Hayatu-Deen laments as he quits presidential race
Why Bola Tinubu & Atiku Abubakar cannot be defeated in their parties
PDP: Atiku, Saraki, Tambuwal fail to reach consensus; Wike's chances brighter
APC: Election cancelled, party chairman arrested in Lagos for alleged illegality
Katsina APC Governorship aspirant accepts defeat in good faith
Another PDP presidential aspirant, Hayatu-Deen withdraws from race
APC Primaries: Faleke wins Ikeja Federal Constituency seat for 4th term
Senator Folarin beats 2019 flag bearer, others to Oyo APC governorship ticket
Ganduje helps Kayode Fayemi rally APC delegates