Edo governor asks youths to be patient with his administration
The Governor also told politicians in the state that there will be no free lunch for anyone anymore.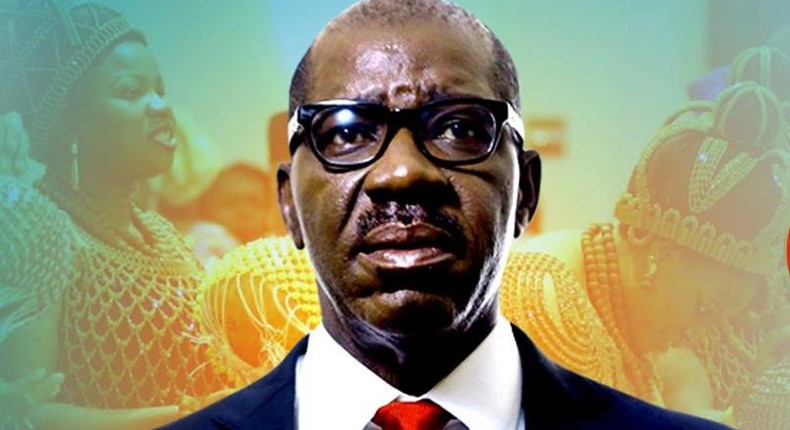 The Governor of Ondo state, Godwin Obaseki has asked youths in Edo state to be patient with his administration.
Obaseki said "If you have been patient all these years, will you not give me 90 days? We want to change things radically. We have not less than half a million of young men and women between the ages of 19 and 35, at least half a million who are doing nothing.
"I know if I have the figures, I will have to begin to do something about it. So please, just be patient with me. We will get there and we will get there sooner than you think."
He said "You will find out that our administration is going to be slightly different, if not radically different, from the last four years and the reason is simple. In the last four years, we had to do a lot of politics because we had to recover our state from strange people who took over.
"By the grace of God, we have recovered our state; it is now our state. In the next four years, we are going to be concentrating on what to do with it.
"But the problem we have is that we now have to get value for everything we have. There is no free lunch anymore; everybody must now work to earn. You must work to chop." he said.
JOIN OUR PULSE COMMUNITY!
Recommended articles
Gunmen kill Ogun gov's office accountant, escape with money he withdrew from bank
FCTA demolishes alleged vehicle papers forgery hub in Mabushi
Wike seeks NASS approval to spend ₦61.6bn
PDP asks National Assembly to reject Tinubu's 2024 budget
Dino Melaye explains why he won't challenge Kogi election results at tribunal
Governor Oborevwori presents ₦714.4bn 2024 budget for Delta State
Court orders Betta Edu to disclose details of ₦535.8m school feeding expenditure during lockdown
Adeleke approves ₦15,000 wage award for civil servants, ₦10,000 for pensioners
Nigerian Navy hands over 187 bags of cannabis sativa to NDLEA
Thiago Silva recalls TB fright ahead of Chelsea debut