Nigeria's looters are too many to name
Buhari had promised to release the names on May 29, 2016, his administration's first anniversary, but eventually failed to do so.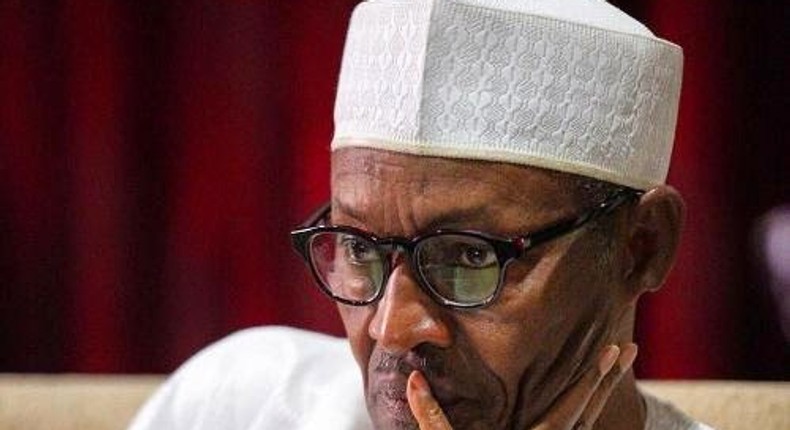 "So far, what has come out, what has been recovered in whatever currency from each ministries, departments and individuals, I intend on the 29th to speak on this because all Nigerians are getting from the mass media because of the number of people arrested either by the EFCC, DSS. But we want to make a comprehensive report on the 29th," Buhari said on May 14 while attending an anti-corruption summit in London.
Buhari had also said in December 2015 that the names of the looters would be published by the Central Bank of Nigeria (CBN).
"I have heard it said that we should disclose the names of the people, and the amount returned. Yes, in due course, the Central Bank of Nigeria will make information available to the public on the surrendered funds, but I must remark that it is yet early days, and any disclosure now may jeopardize the possibility of bigger recoveries. But we owe Nigerians adequate information, and it shall come in due course," the president said during the 15th session of the Anyiam-Osigwe Foundation lecture at the International Conference Centre in Abuja.
"We will get the list but not today; before the end of the week. But I must say not with the names. Of course for obvious legal reasons. The president said he was going to release the amount recovered and where the recovered assets are," Mohammed said during a programme on Channels TV.
"Yes he initially said so (naming looters), but he was advised against doing so for legal reasons. Of course, he has a right to reverse himself on that," he added when queried on Buhari's earlier promise to name the looters.
Every Nigerian would like to know the names of everyone who has looted public funds, but the truth is they are too many to name.
Buhari might be able to identify some of the thieves on the federal level, but how will he identify the local government chairmen who robbed their constituencies blind and refused to carry out any projects?
How will Buhari account for all the money looted by senators and governors who are beyond his reach?
The president owes it to Nigerians to inform them about funds looted and those who looted them. However, since corruption has been a national problem since Nigeria became a country, it would be almost impossible to bring everyone who has stolen public funds to book.
Therefore, the war against corruption should be more forward facing, with the government implementing laws and measures to ensure that it is no longer easy and attractive to steal public funds.
JOIN OUR PULSE COMMUNITY!
Recommended articles
Buhari pays surprise visit to 23 freed train passengers in Kaduna
FG vs ASUU: Appeal Court to rule on Industrial Court's order Friday
2023: Ayu predicts Atiku's victory by 7m votes margin
It is safe to assume Tinubu is missing – Atiku's spokesman
2023 budget: Rep Uju-Chima seeks more allocation to teachers, education devt
Buhari to Service Chiefs: Replicate Northeast successes in other zones
Leave Tinubu's personal life, show Obi's achievement, APC Ghana dares LP supporters
2023: How political parties can substitute guber candidates - INEC
ASUU to sue FG over registration of CONUA, NAMDA
Get our Top Stories delivered to your inbox