Nigerian rapper, eLDee The Don, and Dolapo his wife clock 10 magnificent years of marriage - and take us down memory lane littered with many beautiful moments from the last decade!
The veteran musician married on November 6 2008, and in celebration of their  Tin Anniversary, eLDee posts a photo from their wedding day, in which both he and his wife looking all young and hopeful for the future that is now unfolding beautifully before them - ELDee and Dolapo have two daughters.
"Do you know what today is? It's our anniversary," he captions the photo with a slew of heart emojis and hashtag number 10.
His wife is more forthcoming with her words in her own anniversary message on the social media platform.
ALSO READ:Basket Mouth, Elsie Okpocha celebrate anniversary!
Alongside a small gallery of five photos, she writes:
"It really doesn't feel like 10 years come to think about it we've actually been together for more than twenty. I remember Abbey Oduwaiye (bless his soul) conducting a mock wedding ceremony for us back in Unilag.
"I remember saying "I do" and meaning it. I'm happy today but honestly today really feels like everyday with you and the girls. Filled with peace, happiness, love, support and laughter.
"For this I'm grateful to Baba God! It's been sweet and real all at the same time. Thank you for being both my rock and my cozy comforter.
"I feel safe with you. Here's to US!! I love you. Happy Anniversary my darling.....to infinity and beyond"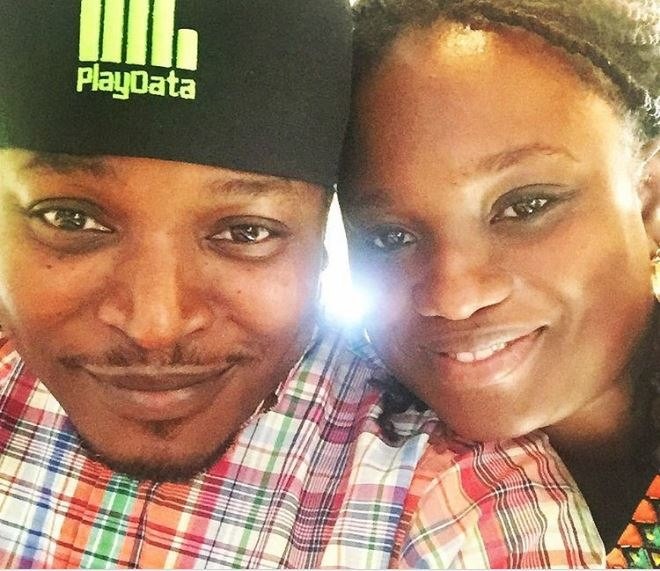 The couple's love story began in 1998, they married in 2008, and have two daughters, Temi and Toke.
From Pulse Weddings, happy anniversary to eLDee and the love of his life.