How to cheat like Lagos married man in 8 easy steps
It is already a given that Lagos married men cheat as if their lives depend on it, but their methods are second to none.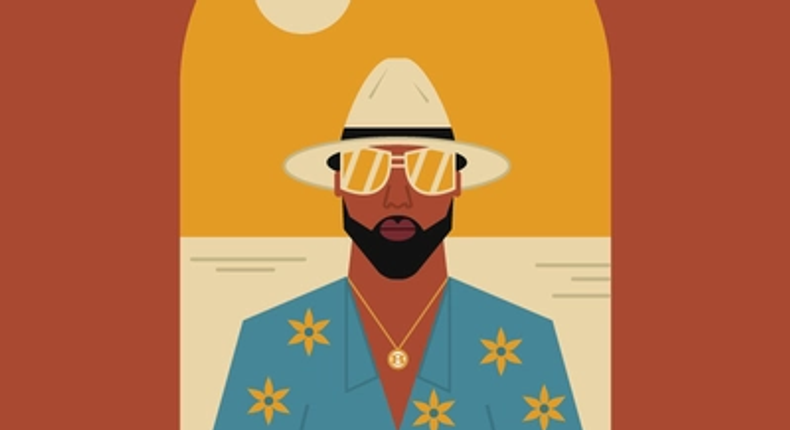 Note: This is a parody article.
With the popularity of side chicks in Lagos and the recent occurrence of a married man damaging the Range Rover of his side chick, we decided to explore how Lagos married men go about their cheating escapades;
1. Flaunt money on social media
Even the one that you don't have, the one you got from Lapo Microfinance, the one that you got from Fraud and illegal dealings, attract the women by showing off your cars and money so, they'll think they've got a big fish, meanwhile you are just a stockfish.
2. Be active on Snapchat
Being active on Snapchat is always a one-way ticket to sugar daddy Ville. Your messages are private, and you get to see beautiful women in all their glory and hook up with them.
3. Live in Lagos Island
According to 'na me talk am' statistics, men who live in Lagos are more likely to cheat than men who live anywhere else in Lagos. But, according to actual research from the Lagos State Ministry of Health, HIV/AIDS is more prevalent on the Island (Eti-Osa Local Government Area)
4. Say that your wife is a horrible wife and mother while you are the absolute worst
Yes, tell everyone who cares to hear, but especially the young girls that your wife is the worst woman ever, but always omit the part about being a monster yourself.
5. Buy a Range Rover or drive one
Somehow in the Lagos social circles, a Range Rover became synonymous with wealth. If you are wooing a lady, and she is proving stubborn just get a Range Rover for her. She would love to show it off on social media as the dividends of her hard work.
6. Expect loyalty from your girlfriend
It doesn't matter that you are the most disloyal man to ever walk this planet, you should be able to demand loyalty from both your wife and girlfriend(s), if they cheat on you, you can go berserk.
7. Get married early or look young
One of the first steps in being a certified (married) lover boy in Lagos is early marriage or youthful appearance, gone are the days when sugar daddies had the stereotypical big bellies.
No, you must look so young that you are virtually indistinguishable from the young unmarried men because let's face it, you don't have to tell her that you are married yet and looking young will make her think you are unmarried.
8. Be plugged into the Lagos social life
From W bar to Cubana move around clubs like you are a Poco Lee or you don't have a place to sleep at night. Be friends with influencers and influential people, especially those who have notoriety on social media.
JOIN OUR PULSE COMMUNITY!
Recommended articles
3 reasons you need to start wearing lingerie
9 foods that make your child smart
3 overnight tricks to flatten your bloated stomach
Who wore it better? Nengi Hampson's recreation, or the original outfit on Didi Stone?
Top 5 Nigerian chefs with the best Instagram content
itel celebrates Children's Day 2023 with over 1,000 children In Abuja
What kind of parents are millennials? 5 ways they differ from their own parents
This week's best celebrity pictures on Instagram
Orijin launches 'Deeply Rooted' campaign championing transformative power of Naija roots
5 things adults miss about Children's Day
5 African countries where snow falls
Amstel Malta shines spotlight on digital content creators at AMVCA 9