Bobbi Kristina's ex insinuates she committed suicide in new statement
Following the release of Kristina's cause of death which had shown drugs and drowning, Gordon's lawyers have now released a statement that suggests that the late star had committed suicide.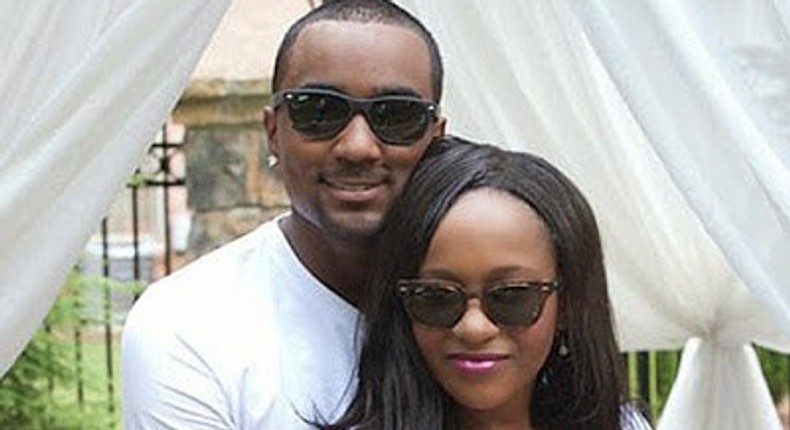 News reports have revealed that
The statement which had been released yesterday, proclaiming Gordon's innocence, especially after he had been a suspect in his lover's death, reveals that he had tried to save Kristina the night she had been found face down in her bathtub.
Read the statement below:
"Nick Gordon's life has been tumultuous since January of 2015 when he lost the love of his life. On top of being prohibited from visiting Bobbi Kristina at the hospital for the last six months of her life, Nick has been publicly humiliated for more than a year.
"Throughout that time, the Fulton County District Attorney's office has tried to make Nick a murderer despite having clear and convincing evidence that Bobbi Kristina's death was nothing more than a tragic accident, evidence that the District Attorney's office fought to seal and conceal from the public rather than allowing her fans to know the truth.
"The truth is that Nick tried to save Bobbi Kristina's life. The truth is that Nick cooperated with law enforcement since day one. The truth is that no one loved Bobbi Kristina more than Nick and no one has suffered more as a result of her death than Nick.
"The Fulton County District attorney's office even now continues to suggest that there is an ongoing investigation. However, at the recent hearing regarding unsealing the autopsy report, Fulton County Superior Court Judge Henry Newkirk repeatedly reiterated that the Fulton County District Attorney's Office has had 13 months to investigate. By failing to acknowledge that there is simply no evidence of any wrongdoing, they have in essence helped feed the slanderous media frenzy regarding Nick Gordon.
"Frankly, the right thing for the District Attorney's office to do right now is to tell the public the truth… that this was an accident… or even a suicide, but not a murder. And the right thing for everyone to do is let Nick live his life now and let Bobbi Kristina rest in peace."
At this point, it might be wise to let sleeping dogs lie.
JOIN OUR PULSE COMMUNITY!
Recommended articles
BBNaija 7: I wonder how you were roommates with Hermes, he looks like a shrine - Phyna to Khalid
BBNaija 7: That's so stupid, are we kids here?- Daniella slams Ilebaye over socks
First-ever BBNaija documentary to premiere
'Fly Talk Only': Payper Corleone displays the flamboyant life of a Don [Pulse Album Review]
Moses Armstrong charged with rape of minor and supplying abortion drugs
OC Ukeje stars in Netflix's 'Locke & Key' season 3
Global Citizen announces lineups for 2022 Global Citizens Festival in Accra & New York on September 24
Revisiting Davido's 2017 blistering run [Pulse Afrobeats Throwback]
BBNaija 7: Live updates of the 'Level Up' season (Week 3)