Is he the man behind Psquare's troubles?
Know the man who transformed Psquare from a local act in Jos to African superstars.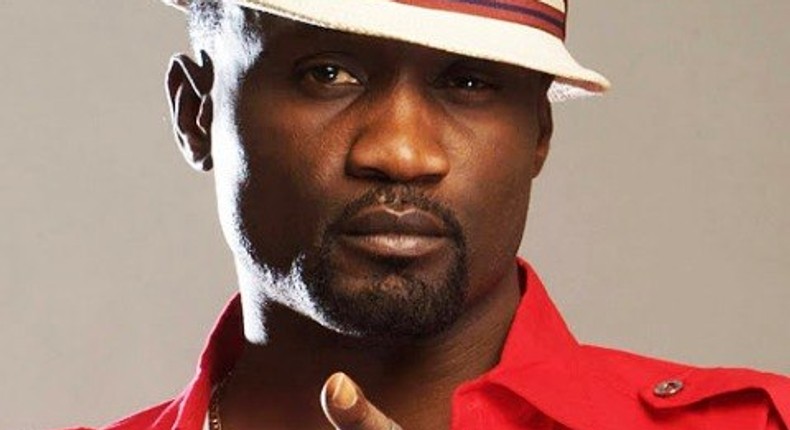 Many music insiders say the rise and success of Psquare within the last decade is because of Jude Okoyes plotting behind the scenes and bold approach.
Tales have been told about how Jude Okoye is a no-nonsense man who does not suffer fools gladly. With his orchestration Psquare is a brand name. He is shrewd and has gone one-on-one with brand managers, CEOs and politicians in making Psquare a top brand.
Some of his critics say he is a bit high handed and rude but you can't argue with facts. Jude Okoye has made Peter Okoye and Paul Okoye multimillionaires. He too is very rich.
In the Okoye family Jude was the first with musical ambitions. In the city of Jos he was a rapper, and in 1995 he released his debut album which contained the local hit track 'Mother she wrote' delivered in Hausa. He later abandoned music but his brothers had already started following his footsteps.
Jude Okoye started supporting his brothers any way he could and after the release of their first album he began managing them. The rest is history.
The empire which Jude Okoye has painstakingly built over a decade is on the verge of collapse as internal turmoil is threatening to do away with his legacy.
"He told me that in a normal setting, a manager is supposed to be their employee and not the other way round, but Jude always uses his influence as their elder brother to boss over them. He also said managers collect between 15 – 25 % of an artiste's income but in their case they share everything equally and he's not happy with that sharing formula" Bayo Odusami told NET. Peter Okoye also said that most times his songs are not picked by Jude and Paul.
These statements echoes Peter Okoye's rants last month demanding for Jude Okoye to step down as the group's manager on Twitter. This move from Peter started the current drama with Psquare which sees him now performing solo as Mr. P.
Yesterday night (Thursday, March 17, 2016) Jude Okoye announced that he is no longer the manager of Psquare. "Please i stopped being Psquares management for over a month now (for the 4th time). Let me be at PEACE. Thank you" he tweeted. With this latest statement it now seems that Psquare is over. Since 2012 the group dominated pop music and culture in Nigeria. After many best selling albums the Okoye brothers have called it quits.
What led to the end of Psquare though? Is it true that Jude Okoye's high handedness led to the breakup of the group? There is little evidence that suggests that this is true but however in an interview with Vanguard in 2011 Jude Okoye revealed the inner workings of the Psquare brand.
"...P-Square rules the world but I own the world. So, I'm the boss. I push them out because they are the brand, while I own and run the brand" said Jude Okoye in the interview.
The manager who also works with Cynthia Morgan also spoke about how they agree on ideas and what happens whenever there is a fight.
"It's normal to argue in order for a good result to be reached. Whenever one of us brings any idea, he'll have to either win the other two or one to his side before we can adopt such idea. If you couldn't win anyone then, the idea would go straight into the dustbin. But whenever the two of them start their argument, I always give them room to argue till they're satisfied. But whenever their argument doesn't favour any of them then, I could come in and whoever I see reasons with wins" said the manager.
In 2013 in an exclusive interview with Rhodies World Jude Okoye revealed how decides what the group does. "For instance, when they come up with ideas, they will need support from anyone of us before execution. But as for me, I don't need to seek their suggestion. I would tell them straight that this is what we are doing. I don't need to get their opinion because before I come up with that opinion, I must have thought about it and reasoned well. They are the artistes. I see them and the audience, but they see only the fans. I am in-and-out. I know what people want more than they do."
From these quotes we can deduce that Jude Okoye had more than a managerial role in the set up. He was the leader and the boss of the operation. So where along the line did Peter Okoye feel that he had enough of his brother?
The first crack in the wall of the Psquare empire came in 2014 when we heard out of the blues that Psquare had split up. They patched things up and released their sixth album ''. Two years later the arguments came back up and now we are here.
Is there any way for Psquare to come back. No one knows as of now.
JOIN OUR PULSE COMMUNITY!
Recommended articles
Police Spokesman claims Iyanya can be arrested after shoving fan in Awka
'BBTitans': Sandra and Theo Traw evicted from Biggie's house
King Perryy drops new single, 'On God'
'All Na Vibes': Taiwo Egunjobi's young-adult drama frustrates more than it excites [Pulse Review]
M.I brings Vector, Ice Prince, Jesse Jagz to Festival in Jos
Future Sounds Vol.40 featuring Timi Dre, John Dreyz, Triipy, D Yong, Marvy and more
Actor IK Ogbonna's mum passes away
'BBTitans': Yemi and Miracle almost exchange blows over Khosi's matter
'Ijogbon': Here's your first look at Kunle Afolayan's new movie