20 dead in Virginia floods, worst incident in a century
The mountainous state was pummeled by up to 10 inches of rain on Thursday, causing rivers and streams to overflow.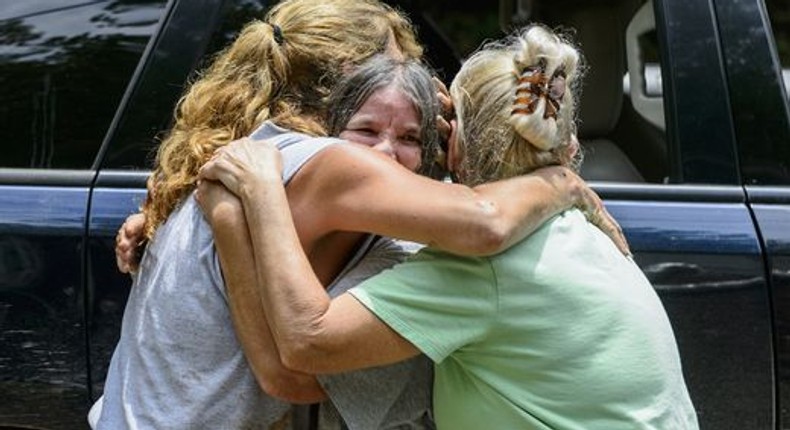 "The damage is widespread and devastating," Governor Earl Ray Tomblin said at a news conference. "Our biggest challenge continues to be high waters."
A spokeswoman for the state Division of Homeland Security and Emergency Management said the state medical examiner had put the death toll at 20. The hardest-hit area was Greenbrier County in the southwestern part of the state, with 15 deaths, she said.
Multiple rivers have risen to dangerous heights, including the Elk River, which reached 32 feet, the highest since 1888, Tomblin said.
Government officials are focusing resources on rescuing those trapped or swept away by the flooding, he said, adding that some 66,000 residences are without power.
The governor declared a state of emergency in 44 of 55 counties and deployed 200 members of the West Virginia National Guard to help rescue efforts on Friday.
Though rivers were expected to crest by Friday night, the rescue and recovery effort is likely to last through the weekend, said Tim Rock, spokesman for the West Virginia Division of Homeland Security and Emergency Management.
"There have been towns that have been completely surrounded by water," Rock said. "People say there is 8 to 9 feet of water in their house.
"It's at least into the hundreds forced to get emergency shelter," he said. "Even if you can get back into your home, who knows what kind of shape it's in."
West Virginia received one-quarter of its annual rainfall in a single day, National Weather Service meteorologist Frank Pereira said. Rains eased on Friday with only scattered showers expected.
The storms that drenched West Virginia were part of a severe weather system that has swept through the U.S. Midwest, triggering tornadoes.
JOIN OUR PULSE COMMUNITY!
Recommended articles
No postponement - PDP vows to proceed with presidential primaries
PDP primary heavily monetised, Hayatu-Deen laments as he quits presidential race
Why Bola Tinubu & Atiku Abubakar cannot be defeated in their parties
PDP: Atiku, Saraki, Tambuwal fail to reach consensus; Wike's chances brighter
APC: Election cancelled, party chairman arrested in Lagos for alleged illegality
Katsina APC Governorship aspirant accepts defeat in good faith
Another PDP presidential aspirant, Hayatu-Deen withdraws from race
APC Primaries: Faleke wins Ikeja Federal Constituency seat for 4th term
Senator Folarin beats 2019 flag bearer, others to Oyo APC governorship ticket