Brazil's first female President impeached by Senate
She was convicted on charges of "tax pedaling" in the Harvest Plan and the decrees that led to spending without congressional authorization.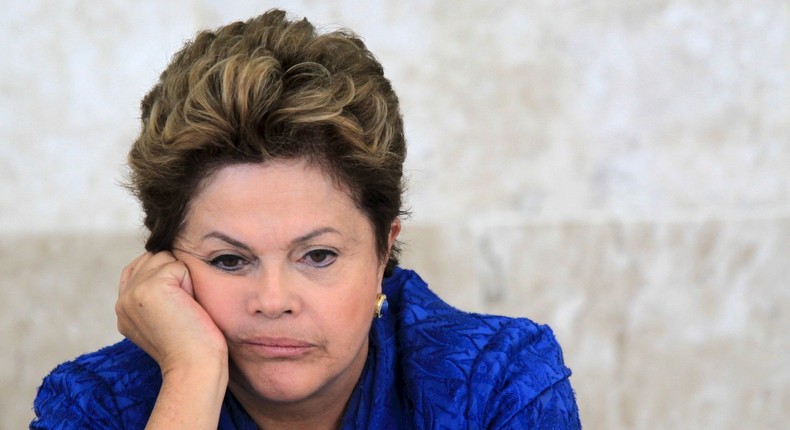 The Brazilian Senate has impeached
Rouseff's impeachment was finalised on Wednesday, August 31, with 61 votes in favor and 20 against.
She was convicted on charges of "tax pedaling" in the Harvest Plan and for allocating funds for government social programmes and issuing spending budget decree. The opposition claimed that these constituted a "crime of responsibility."
In the course of fight efforts to impeach her - which has lasted for over 10 months, the now former president had denied the allegations, which, according to reports, were never levelled against previous administrations who did the same thing. She said the charges have been trumped up by opponents who were unable to accept the Workers' party's victory.
Rousseff will be replaced for the remaining two years and three months of her term by Michel Temer, a centre-right patrician who was said to be among the leaders of the conspiracy against his former running mate.
Over the period of the scandal, Rousseff, who first won power in 2010, has seen her support among the public and in congress diminish as a result of a sharp economic decline, government paralysis and a massive bribery scandal that has implicated almost all the major parties.
According to the country's laws, she must vacate the Alvorada Palace, the official residence of the Presidency, in Brasilia, within 30 days and will be reduced to eight servers on her team of aides, security guards and drivers.
JOIN OUR PULSE COMMUNITY!
Recommended articles
Strike: FG heeds TUC's demands, set up committee to review minimum wage
Group urges Nigerians to exercise patience with Tinubu
I did not assault my wife – Ondo Deputy Governor
Makinde seeks review of Supreme Court's judgment to pay ₦3.4bn debt to LGs
South-East group congratulates Gbajabiamila, Akume on appointments
30 killed as armed men invade Sokoto community
NDLEA destroys 3 tons of skunk in Edo forest, seizes 76.9kg Canadian Loud
Attack on Yahaya Bello's convoy political, Natasha alleges
NDLEA recovers 390kg illicit drugs in 4 states in 5 days