UN Sec-Gen worried by terrorists' use of sexual violence
"The shame and social stigma faced by these women and children should be redirected towards the brutal perpetrators of violence.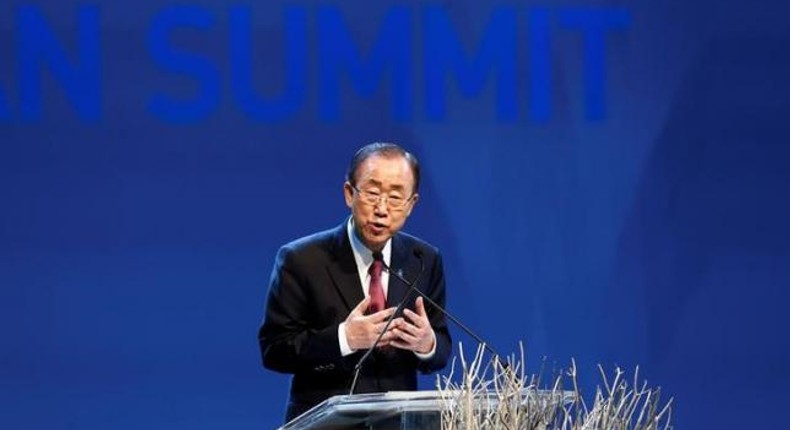 UN Secretary-General Ban Ki-Moon says he is disturbed by the use of sexual violence as a tactic of terrorism.
In his message on the International Day for the Elimination of Sexual Violence in Conflict, observed every year on June 19, Ban said Daesh, Boko Haram and other extremist groups were using sexual violence as a means of attracting and retaining fighters and to generate revenue.
"Abducted women, men, girls and boys suffer the most terrible trauma through brutal physical and sexual assault, child and forced marriages and sexual slavery on a massive scale.
"The abduction of more than 200 girls from Chibok in Nigeria, and the continued tragedy of women and girls subjected to forced marriage or sexual slavery by extremist groups in the Middle East, are two of the most horrific examples of the use of sexual violence as a tactic of terrorism.
"I call for the immediate release of all those taken captive and for the care and support of those who return, who can suffer from social isolation and depression.
"Women and girls with children may need specialised medical and psycho-social support, and this must extend to the children themselves, who can suffer complete rejection.
"We must continue to speak up for the women, girls, men and boys whose bodies for too long have been considered the spoils of war,'' he said.
Ban said the world had continued to witness appalling levels of sexual violence in wartime.
"There has also been clear progress and unprecedented political momentum to address these crimes.
"Sexual violence is now widely recognised as a deliberate strategy used to shred the fabric of society; to control and intimidate communities and to force people from their homes.
"It is rightly seen as a threat to international peace and security, a serious violation of international humanitarian and human rights law, and a major impediment to post-conflict reconciliation and economic development," he said.
The UN chief also said that there has been landmark cases against political and military leaders, demonstrating that the era of impunity for sexual violence as a tool of war is over.
He paid tribute to the many thousands of caregivers, medical practitioners, advocates, and others on the frontline of this battle, who are fighting for change.
NAN reports that on June 19, 2008, the 15-member UN Security Council unanimously adopted Resolution 1820 (2008) on Sexual Violence against Civilians in Conflict, after a day-long ministerial-level meeting on "women, peace and security .
The Resolution condemns the use of rape and other forms of sexual violence in conflict situations, stating that rape can constitute a war crime, a crime against humanity, or a constitutive act with respect to genocide.
The Resolution also calls for effective steps to prevent and respond to acts of sexual violence as a way of contributing to the maintenance of international peace and security.
Council urged the 193 Member States to comply with their obligations for prosecuting the perpetrators of sexual violence, ensuring that all victims of sexual violence, particularly women and girls, have equal protection under the law and equal access to justice.
Members also urged states to end impunity for sexual violence as part of a comprehensive approach to seeking sustainable peace, justice, truth, and national reconciliation.
JOIN OUR PULSE COMMUNITY!
Recommended articles
Presidency: Stop wasting your time, resources - Ohanaeze slams Atiku
Underage voting: We will sustain clean-up of INEC register – Chairman
Yobe Gov, Buni bags Niger Republic's National Honour Award
Oil derivation: 9 oil producing states receive N625.43bn – Presidency
2023: We're working with NCC to counter result transmission issues - INEC
Ibadan residents express divergent views on spicing homes with Christmas decorations
Fuel scarcity: NSCDC deploys officers to curb hoarding in Osun
Okupe's suspension null and void - Labour Party leadership
Aminu Adamu charged with 'criminal defamation' over first lady tweet