NCC's ex-Vice Chairman lauds telecommunication industry
The statement quoted Danbatta as saying that the performance of the country's telecommunications industry would improve in the subsequent quarters of the year.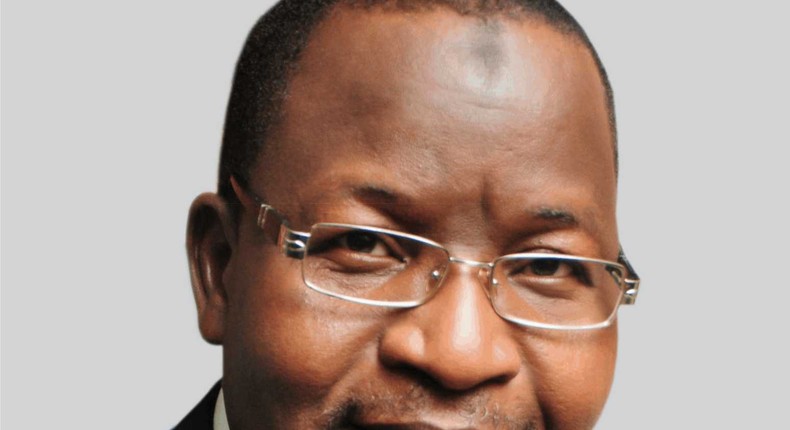 A statement signed by his Special Assistant on Media, Mr Musa Yakubu, said that Danbatta gave the commendation in Abuja on Thursday while receiving a consortium of international investors led by UBS, South Africa.
``While other sectors of the economy is recording negative growth, the telecom industry has been recording positive growth and I think it is poised to grow even further in the subsequent quarters of the year," he explained.
"I think we are happy with the level of compliance to regulatory stipulations in general.
``This is minus the MTN incident, which cast some sort of shadow in our regulatory derive to ensure sustainability and stability of the industry. I am happy we are putting that one behind us.
``This is attested to by recent statistics by the National Bureau of Statistics (NBS) that the industry recorded a growth of 0.5 per cent to GDP in comparison to the same period last year.
"In monetary terms, this is going to translate to over N1.4 trillion, only in the first quarter of this year,'' he said.
According to the statement, Danbatta also disclosed that the commission would soon meet with operators over the recent auction of 2.6GHz spectrum, which saw only MTN Nigeria, bid for six out of 14 available slots.
"We are doing a post mortem, and we have not yet met with the operators to find out why they did not bid, except one operator.
"The intention is to be able to know their reasons and to know in what way the regulator can come in to relax some of the conditions in the process.
"I am sure the commission will be disposed to looking at the reasons that prevented other operators from coming forward to bid," he added.
He said that the commission incorporated elements of flexibility in its dealing with operators ``in order to continue to sustain the growth in the sector, which has the potential to provide an alternative to oil and gas".
JOIN OUR PULSE COMMUNITY!
Recommended articles
Lagos residents express divergent views on okada ban
Magu will still be prosecuted if indicted despite promotion – Minister
Bauchi gov praises Buhari for helping him to achieve political glory
Boko Haram, other terrorist groups moving into Kaduna, El-Rufai cries out
2023: Osinbajo promises Niger delegates food, accommodation during primary
IPOB asks Kumuyi to cancel planned crusade in South East
Femi Adesina to become a farmer after working for Buhari
Zamfara APC holds mini delegates conference
Kaduna records highest number of online voter registrations in northern Nigeria