11 reasons you should consider upgrading to new OS from Google
Android Oreo, or Android 8.0, is an incremental update for the Android OS.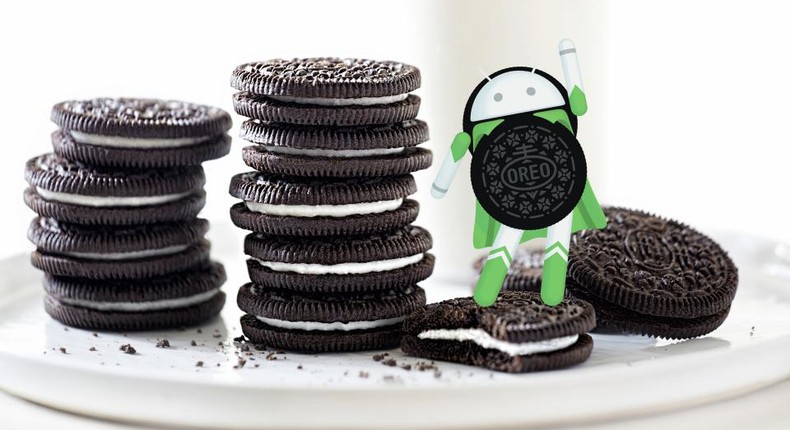 Google announced the new version of its Android mobile operating system on Monday, August 21, 2017 called Android "Oreo."
The company made the announcement while the solar eclipse was in full swing in the US, presumably so that the giant dark "O" in the sky caused by the eclipse would represent Android "O."
Check out the best new features in Android Oreo.
1. You can finally get the battery life percentage in the Android status bar!
Mysteriously, Google outright omitted the option to add the battery life percentage in the stock Android operating system in the past. Now, however, it looks like its making its way into Android O.
2. Your phone will boot up faster, and Android O will be optimized for better overall app performance and battery life.
3. Notification badges on app icons indicate that you have a notification from an app. In Android O, you can press and hold the app icon to show you the notification.
4. The Settings app has been cleaned up to look less cluttered, with several settings being consolidated into intuitive categories.
5. The picture-in-picture feature will let you watch a video or launch a video call while you're doing something else on your phone. The video box will be a small overlay that hovers above whatever you're doing in the background.
The image above shows an example of an instance when the picture-in-picture feature could come in handy, where you're on a video call with a friend talking about plans while you look through your calendar to check your availability.
6. Snooze notifications for individual apps. This feature is great if you get a ton of notifications from a specific app, as you can mute notifications for a specific amount of time without setting your phone to "Do Not Disturb" mode where you can miss other notifications you might want.
If you want to stop notifications from a specific app altogether, you can still disable them by swiping right on the notification itself, tapping the gear icon, and turning off the notifications.
7. The new Smart Text Selection feature will make it easier to select a whole name, including the first and last name, by tapping and holding anywhere on the name. It works for pretty much any name, too, like businesses.
Currently, Android users have to tap and drag the little cursor to highlight an entire name.
8. The Smart Text Selection tool will let you quickly highlight a phone number or address, and a shortcut to the most relevant app will pop up. So if you press and hold on an address, a small pop-up will suggest Google Maps.
9. The new "Google Play Protect" feature scans your apps to make sure none of them contain security flaws that could be harmful to your device — and potentially your security and privacy.
10. You'll be able to fill in your login information to sign into apps or web services without having to type it in yourself using Google's auto-fill feature. It uses the login information you save in Chrome, and it's especially useful if you use several passwords for different sites or services.
11. Android O will apparently let non-Google Android phones like those from Samsung or LG receive Android updates faster with a feature called "Treble."
It's one of the main problems with Android; third-party Android phones tend to get Android updates months after they've been rolled out to Google's own devices — if they even get them at all. As of August 8, only 13.5% of Android devices are running the current generation of Android, 7.0 "Nougat," with only 1.2% actually running the latest Android version 7.1.
For years, Google has claimed it's been working on a fix, but as the numbers suggest, there isn't much to show for it. We'll have to wait and see if Treble will make a difference.
JOIN OUR PULSE COMMUNITY!
Recommended articles
Shun any plans to abscond during pilgrimage, Pilgrims Boss warns
Don't turn Nigeria into banana republic because of Tinubu, Obanikoro tells rivals
Onochie campaigned for Tinubu contrary to allegations – Delta APC chieftain
Ebonyi boxing fans hail Anthony Joshua over come-back win
INEC appoints 9 SANs to defend Tinubu's election victory
Obi's campaign denies leaked conversation with Oyedepo, accuses APC
Anti-Tinubu passenger's identity unveiled, lawyer says he's mentally ill
IPOB Invitation: DSS to transfer Igbo leader to Abuja facility
Kenneth Okonkwo confirms Obi's conversation with Oyedepo in leaked audio
Manchester United identify Portuguese goal-machine Goncalo Ramosas Osimhen alternative
Giannis Antetokounmpo outshines Jordan Nwora as Bucks set record against Pacers
NPFL Review: Rangers continue to flirt with relegation, 3SC vs Plateau produce another classic
Arsenal reach first Champions League semi-final in 9 years with victory over Bayern